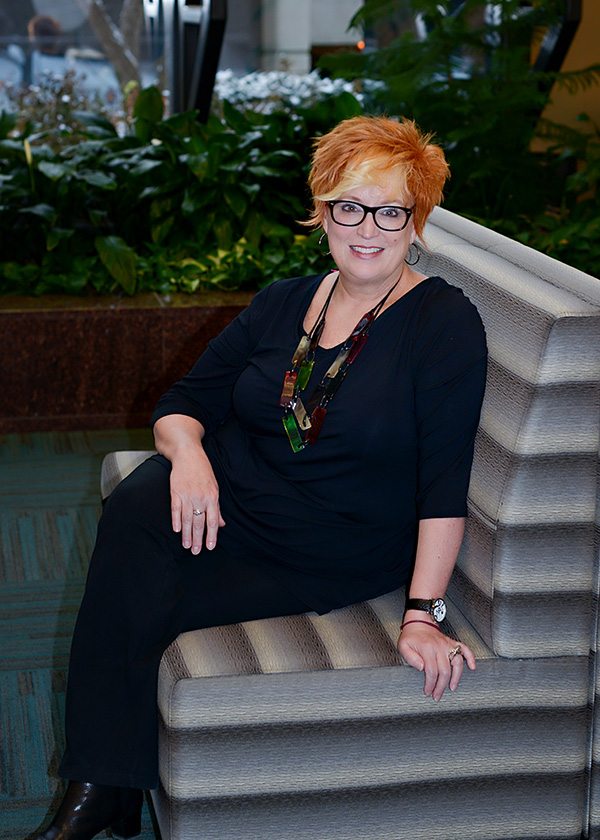 Our mission is to create a Work Awesome experience for all of our members.
We are very proud of the work we have done at OffiCenters for the past 34 years. We are one of the original office service companies in the Minneapolis Business Community. And do you know why we know we are great? Because we have provided a launching pad for thousands of successful businesses and continue to offer our members the tools they need to thrive in an ever changing marketplace.
We continue to innovate and outperform any workspace group in the area. Why? It's our dedication to service! We're all about workspaces that WORK for our members. Our professional team strives to deliver solutions to any of your work challenges. Let us help you work smarter while you continue to focus on what you do best. Let us help with the rest!
Lori Spiess, Owner and CEO of OffiCenters, is a passionate provider of innovative workspaces. She is a past President and Board Member of the Global Workspace Association. Her work as an industry leader has given OffiCenters and VirtualOffiCenters a global perspective in creating leading edge programs for its members.
Our secret sauce is Community! Learn more about our OffiCenters community by watching our Work Awesome Video.
---
OffiCenters Press
---
OffiCenters Awards