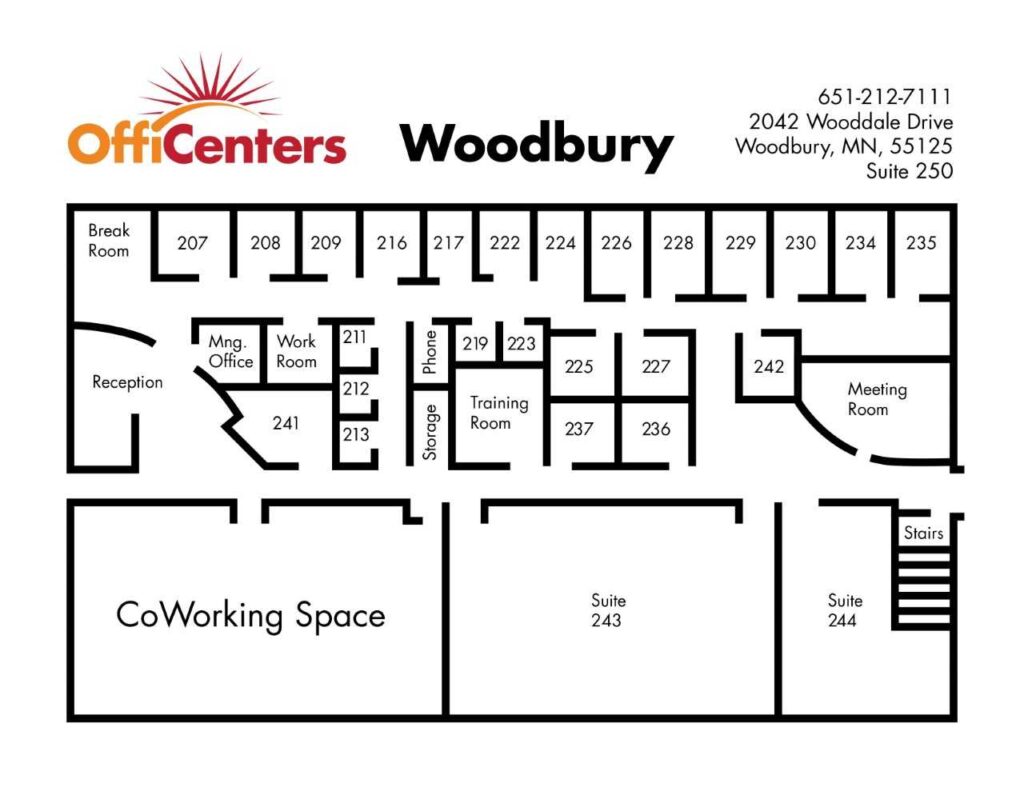 EastSide OffiCenter Opening April 2018
Call 651-212-7111 to schedule your tour today!
2018 will bring us into the east and Woodbury, MN a suburb of St. Paul. Lori Spiess, our founder, grew up in St. Paul and is excited after 37 years to finally open a workspace close to home. Woodbury is an exciting location with all of the building, new restaurants and shopping and entertainment facilities located just minutes from our location. We will feature a huge CoWorking space along with a variety of new offices including very economical micro-offices starting at around $400 per month for an all-inclusive private space. This location has plenty of parking, 24-hour access and an industrial look that is perfect for both road warriors and small business people who want to leave their home office in order to CONNECT with like-minded business professionals. Great coffee, Wi-Fi and networking groups are the added bonus. Did you know a survey last year said over 75% of our members have seen an increase in business since becoming an OffiCenter Coworker? And over 90% say that isolation is no longer a problem in their business? It is truly amazing. Come and see what we have to offer in this completely unique environment.