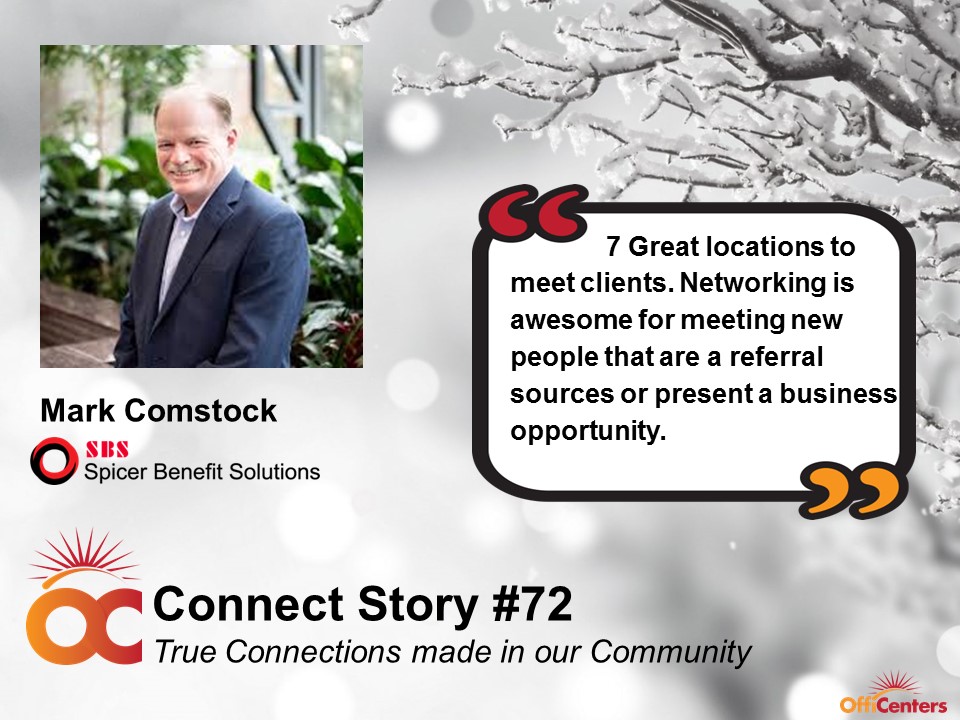 Mark Comstock of Spicer Benefit Solutions has been a licensed health insurance broker for over 30 years. He decided to focus on establishing a business helping Medicare beneficiaries with their benefit choices after being approached by family and friends to assist them with their plan decisions in the often-confusing Medicare marketplace. He found that he enjoys working with seniors. 
Last fall Mark made a connection with Michael Anderson at a France OffiCenter networking event. Not only was Micheal a great referral source but he also became a business opportunity. Now, Mark and Michael do business on a weekly basis.
Mark has this to say about OffiCenters: "Great locations to meet clients. Networking is awesome in meeting new people that know someone that needs assistance with their Medicare needs. I appreciate the fun business environment that OffiCenters provides. The staff is great! Cheers to a successful 2020!"
How can people CONNECT you? Call or email me. Or let's meet at one of the many Happy Hours or lunches throughout the OffiCenters community.