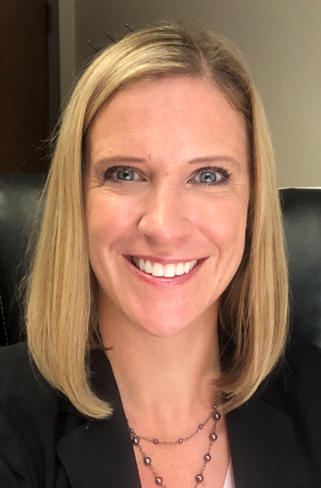 Attorney Page H. Narins brings a unique perspective to her practice of criminal defense.
A native Minnesotan and graduate of William Mitchell, she established Narins Defense in 2011 with the goal of providing effective criminal defense services in a compassionate environment. Her goal, when defending against a criminal charge, is to get the best outcome possible. That means not only resolving the current legal charge, but helping her clients avoid criminal liability in the future.
Story of Narins Defense:
After working at the Public Defender's office for a couple years and a private criminal defense firm for a couple more after law school, I realized it was time to hang my own shingle.  It was a leap of faith to leave behind a steady paycheck but absolutely the best decision I ever made!
Narins Defense opened its doors in April 2011 and has been serving individuals alleged to have violated the law ever since. Practicing strictly criminal defense and representing criminal defendants is extremely rewarding and exciting. Our zealous compassionate representation is based on being passionate about assisting people during a stressful, difficult time in their lives and the excitement of aggressive strategic Court advocacy. There is a reason so many movies and TV shows are based on the Criminal Justice System – there is almost NEVER a dull moment.  Narins Defense has steadily grown over the years and has served hundreds of satisfied clients. After nearly 9 years of running this firm I still wake up every day energized to come to work.
Recent Success:
Last week, I successfully brought to light and litigated a constitutional violation committed by law enforcement during a DWI arrest in the Metro Area. The enormity of the violation of my client's (the Defendant) rights resulted in complete dismissal of the case.
Bragging Rights:
Narins Defense has grown organically over the past 8.5 years. Happy satisfied clients and an exceptional Spanish speaking assistant, Alma have built the foundation for this successful law firm. We strive to treat each client's case as if it were our own. The individual attention, compassion, and personalized case approach sets Narins Defense apart from our competitors.
Learning from Mistakes:
As a new business owner I was nervous about taking on any marketing expenses. The first few years, I invested strictly in "sweat equity." I now appreciate the value of balancing monetary investment in a focused strategic marketing plan along with networking and volunteering in the community.  Building the courage to take on more overhead to invest in marketing took a few years and I wish I would have done it sooner.
Impact of a "teacher":
|I have been impacted in so many ways by so many different people. I am especially grateful for my professional mentors who encourage me to get out of my comfort zone and push the limits when advocating for my clients.
Surprising Fact:
People are often surprised to hear that I grew up riding in a unicycle club and still own a unicycle. I bring it out on occasion during summer BBQ or when I want to embarrass my children.
Super Power:
If I had a super power it would be to have the ability to be in 2 places at once.  With my family and at work. Luckily I balance them both well but love doing both and could always spend more time doing both.
What is the most interesting thing you have read or seen this week:
It's only Monday – we will see!
Why do you choose OffiCenters:
I am so glad to have joined OffiCenters a few months ago. The location, updated décor, friendly staff, and great office contribute to the success of my business and enjoyment of coming to work (when I'm not in Court).
How can people connect with you:
Via phone: 952-544-8373 Website: Narinsdefense.com or email: Page@narinsdefense.com