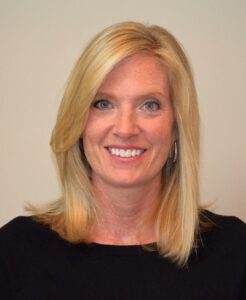 Kara Strazzanti, Travel Consultant at The Travel Source, understands what customer travel needs are and how important customer service is. She loves to find clients the best vacation for their budget and is experienced in planning travel arrangements for large groups. Keep reading to learn more! 
Every business has a story, tell us yours.
Traveling has always been a passion of mine. I love to find the ideal vacation for clients and to research new destinations, so being a travel consultant is the perfect career for me. I have planned everything from safaris to cruises to European vacations to group spring breaks, and they are all rewarding!
You were chosen as this month's Success Member. Tell us about a recent Success.
I recently won a national award with Delta Vacations for being a Top 3 Individual Booking Agent.
No one likes to brag about their business, but if you HAD TO . . .
I'm most proud of the number of referrals I receive from current clients. Word-of-mouth is wonderful in this business. I always look for the best deals for my clients and focus on customer service, and it's nice to know my clients appreciate that. And, of course, my services don't cost my clients anything!
We learn from our mistakes, especially in business. Give us some words of wisdom.
If you are traveling outside of the US, remember to check your passport's expiration date! Although I remind clients to do this many times prior to their travel, sometimes people still don't check until it's too late.
What "teacher" has made the most impact on your life and why?
Even at my age, I have to say my parents were my best teachers, for obvious reasons. They also had an effect on my profession – my dad taught me how to be business-minded, and my mom was a travel agent, too, which fostered my love of travel.
What might someone be surprised to know about you?
I love to be on or near the ocean, but not in it.
If you could have only one super power, what would it be and why?
Seeing into the future would be great. If I could do that, I would have all of my clients travel during perfect weather conditions!
What's the most interesting thing you've read or seen this week?
There is a merger happening in the travel industry that was just announced this week. I am hopeful that the result will be favorable.
Why do you choose to WORK AWESOME at OffiCenters?
OffiCenters provides flexibility and all of the services I need for being an independent travel consultant.
In addition to our Member Directory, how else can people CONNECT with you?
My main source of contact is either my email, kara@thetravelsource.biz, or my phone, 952-368-9994.