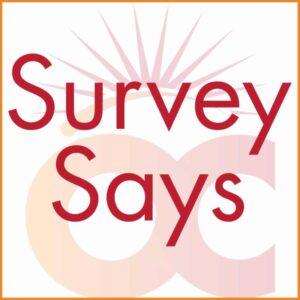 The Results Are In!
Thanks to all of you who participated in our member survey in September. I was amazed at the participation. Our team at International had almost an 80% participation rate and were the Grand Prize winners! I am so pleased that your membership with OffiCenters seems to be providing a Work Awesome experience. Here are the results, measured by the number of TRUE responses in our sampling.
89% I am more productive
89% I feel less isolated
75% Increased my bottom line
74% Have made meaningful connections
59% Participated in our events
49% Have used multiple locations
You gave us very honest answers, suggestions and positive comments. In the last year, OUR COMMUNITY has been the number one source of new leads and that in itself tells me that you are being positively impacted by working in the OffiCenter workspaces and would love your family, friends and colleagues to join you as well.
My promise to all of you is that we will continue to work on providing you innovative workspace solutions for the best value in the Twin Cities. Watch for the IMPROVED Union Plaza OffiCenter remodel. I'm looking forward to great participation at our holiday luncheons next!