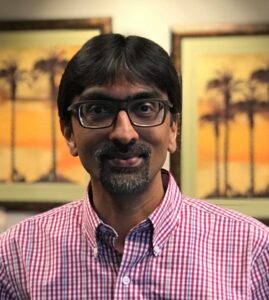 Anish Shah, GM of QC Training Services, Inc., provides public and on-site training seminars, workshops and quality consultation to customers across North America. Their trainers are experts in their respective fields, leveraging the latest information and industry-standards to support and grow your quality and manufacturing processes improvement efforts. Continue reading to learn more!
Every business has a story, tell us yours.
Originally part of the QC Group LLC, QC Training Services (QCTS) became independent since July 2015. QCTS has seen a double growth over the past 2 plus years. Our quality and technical training offerings are paramount to fulfilling the skills gap that the manufacturing industrial sector is facing.
You were chosen as this month's Milestone Member. Tell us about your milestone achievements. 
While my involvement with the training side of the business started in 2014, it was only after the launch of QCTS as an independent company, my role progressed on a fast track – Trainer to Business Consultant to General Manager in less than 2 yrs.
No one likes to brag about their business, but if you HAD TO . . .
We will become a trustworthy and leading Quality and Technical Training company in North America by providing the broadest portfolio of classes that includes fresh, relevant content and uses different delivery methods for meeting the diverse needs of our customers.
We learn from our mistakes, especially in business. Give us some words of wisdom.
"Keep moving forward! Looking backwards is only for time travelers."
What "teacher" has made the most impact on your life and why?
My graduate advisor D. Bob Hocken, ex-division chief of NBS (NIST) put me on the path of thinking and analyzing everything precisely.
What might someone be surprised to know about you?
I have an identical twin.
If you could have only one super power, what would it be and why?
Eliminate HUNGER. I believe it is a cause of global unrest, causing other challenges that are even harder to fight and overcome!
What's the most interesting thing you've read or seen this week?
USA map showing largest companies by revenue in each state, amazingly manufacturing related companies dominate the sector after health care.
Why do you choose to WORK AWESOME at OffiCenters?
OffiCenters offers our company flexibility, unique locations throughout the Twin Ciites and a friendly, superior staff!
In addition to our Member Directory, how else can people CONNECT with you?
Via OffiCenters events.