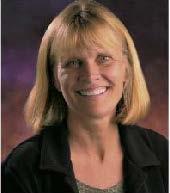 Terri Cope, Partner/Account Director at Mojo Marketing, is a proven leader, collaborator and marketer with a comprehensive understanding of how to build and manage brands across a variety of product and service categories, in both B2C and B2B environments. Terri shares more below!
Every business has a story, tell us yours.
At Mojo, we are no longer confined by traditional structures. Our lean and nimble model allows us to build custom teams to meet client-specific needs. We begin with brand strategy, creative, digital and account management at the core. Then, as needed, we pull from best-in-class talent to energize and optimize your brand's big idea as is grows and evolves. The result: A seasoned, highly pedigreed team matched to your needs. And, delivered through a seamless, single-contact client experience.
You were chosen as this month's Innovator Member. What does being an Innovator mean to you?
Our goal is to bring fresh and compelling thinking to a client's communications and deliver the message with the most advanced digital tools and techniques.
No one likes to brag about their business, but if you HAD TO . . .
Our clients tell us we are smart, passionate and a blast to work with.
We learn from our mistakes, especially in business. Give us some words of wisdom.
"Your time is limited, so don't waste it living someone else's life." Steve Jobs, Co-Founder, Apple
What "teacher" has made the most impact on your life and why?
I was fortunate to have many incredible 'teachers' while working at Fallon – encouraged all of us to push the boundaries, challenge conventional thinking and seek ways to out smart the competition.
What might someone be surprised to know about you?
Certified amateur IMSA driver
Why do you choose to WORK AWESOME at OffiCenters?
Great environment to work, meet with clients and network with other professionals.
In addition to our Member Directory, how else can people CONNECT with you?
terri@mojogang.com OR 612-619-2837