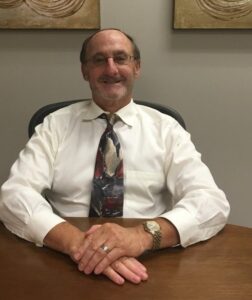 Glenn Schwartz, Principal Attorney, offers more than 35 years of experience and is someone you want on your side! His genuine concern for his clients helps ensure your best interests will always be top priority. Continue reading to learn more about Glenn.
Every Business has a story, tell us yours.
I am an attorney sole practitioner with areas of concentration in Estate Planning, Wills and Trusts, Real Estate, Business and Corporate Planning. I have been the managing partner of a medium sized law firm, but I have elected to practice on my own.
You were chosen as this month's Milestone Client. Tell us about your Milestone achievements.
I have been a practicing lawyer for Decades in Minnesota and Ohio. I successfully presented a court case in the Ohio Supreme Court. I was chosen as the People's Choice Lawyer of the Year in a county of 300,000 residents in Ohio. I am a part chairman of the Eden Prairie Chamber of Commerce and am chairman of the Awards Committee. I created a permanent Library branch for an impoverished community in Northeastern, Ohio.
No one likes to brag about their business, but if you HAD TO . . .
I am most grateful that as a result of successful legal work, I have extremely loyal, long-term clients.
We learn from our mistakes, especially in business. Give us some words of wisdom.
Every person makes mistakes. Don't assume you are correct without checking and rechecking your work. If you make a mistake, be the first one to admit it and do everything you can to correct it.
Share the best advice you ever received.
When you are in the middle of a contested negotiation, or legal dispute. Keep all of your client's options open for as long as you are able to.
Describe your perfect day off.
A breakfast on the North Shore of Lake Superior. Followed by a hike on the Superior Hiking Trail and a dinner in Grand Narrows at sunset.
What might someone be surprised to know about you?
I used to raise and ride team and show hunter and jumper horses. I also organized and ran horse shows.
Together we are stronger. Tell us something you like about being our client.
At OffiCenters, I have always had a support team behind me showing specific concern for me and my clients.
If you could work anywhere under the sun, where would you choose?
Minnesota, but only in the Spring, Summer and Fall. I am still looking for the ideal Winter retreat.
How can people CONNECT with you?
You can call my office at Minnetonka OffiCenter (952-943-3955) or email me at gschwartz@gjslegal.com.