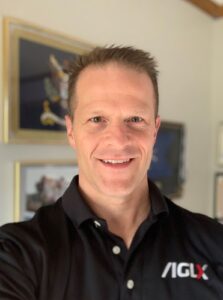 Ryan Bromenschenkel, Managing Partner at AGLX, LLC, can help you overcome your organization's biggest challenges. AGLX couples advanced sense-making tools with combat-proven and scalable leadership and teamwork lessons to offer an informed and low-energy cost approach to leaders who are serious about realizing their desired organizational outcomes. Keep reading to learn more!
Every business has a story, tell us yours.
We started AGLX in 2015, after leaving active military service and entering the corporate world (as contractors) to coach "agile" teams. In a short time, we were astonished to see how poorly many "agile" teams performed. More disturbing was the fact that many other business and team coaches relied on frameworks and pseudo-science to address team and organizational performance issues– we decided to focus on the things that matter.
From coaching FORTUNE 15 companies to technology startups, we help organizations sense-team and act in today's ever-changing world. Our ability to help your organization succeed is a product of our elite military backgrounds, the science of teamwork, and our immersion in business — We will turn your team of experts into an expert team.
You were chosen as this month's Milestone Member. Tell us about your Milestone achievements.
We created the ZoneFive Team behavioral marker system, based on team and leadership skills that NASA, commercial aviation, elite military units, oil and gas operations, and high-reliability surgical centers have used for years, to objectively measure team performance. Last year, we were awarded for Innovation at the 2018 World Agility Forum, in Lisbon, Portugal.
No one likes to brag about their business, but if you HAD TO . . .
AGLX is the official provider of High Performance Teaming Training for Toyota Connect. My business partner is the co-creator of the Toyota Flow System, which is a human systems approach to enhancing organizational performance with complexity thinking, distributed leadership and team science.
We learn from our mistakes, especially in business. Give us some words of wisdom.
Most businesses overlook the weak signals that lead up to failures, because they lack situational awareness, and they are blinded by egos, cognitive biases and lack of phycological safety within their teams. Debriefing is an imperative skill and enables faster feedback loops. The SEATTLE retrospective is the most effective debrief technique allowing organizations to successfully mitigate our human blind spots and expose those weak signals.
What "teacher" has made the most impact on your life and why?
I've been blessed with many great teachers in my life – my most enduring teachers are my parents, Jan and Jim Bromenschenkel. My parents, and the good times and bad of our family real estate (Minnesota Realty Guide), have taught me the importance of hard work, resilience, and entrepreneurship. They have never been overbearing, but always there for me with endless love and unwavering support.
What might someone be surprised to know about you?
I pole vaulted in High School, College and was on the All-Army Team 20 years ago. I pole vault still today in the US Track and Field Masters division and practice in my backyard, where I built my own runway and pit.
If you could have only one super power, what would it be and why?
Go back in time and be able to spend more time in a moment, or spend some more time with someone who is no longer with us.
What's the most interesting thing you've read or seen this week?
A mushroom that "eats" plastic…microplastics polluting our environment is real and requires innovative solutions.
Why do you choose to WORK AWESOME at OffiCenters?
The flexibility of locations, wonderful facilities and office services.
In addition to our Member Directory, how else can people CONNECT with you?
On LinkedIn