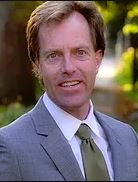 Matt Brenengen, President at Brenengen Law Offices, has practiced personal injury law from the plaintiff and defense side for over 20 years. Matt's focus is on a limited number of serious injury and wrongful death cases, and because of that, all aspects of each case are personally managed by an experienced attorney, and not passed down to a paralegal or support staff member. This means better, faster attention to your personal needs and ultimately a greater result. Learn more about Matt below!
Every business has a story, tell us yours.
I started my first business when I was 7 years old taking care of horses. In high school I would buy cookies every morning and sell them for double the price during the day. In college I had businesses building lofts and repairing bicycles. I've been a wedding photographer for more than 17 years. After working as an associate attorney for 13 years, I started my own law firm in 2006. I've always been my own business person, and combining it with the law was something I was born to do.
You were chosen as this month's Milestone Member. Tell us about your Milestone achievements.
Proud to run a business that grows every year after more than 12 years on my own.
No one likes to brag about their business, but if you HAD TO . . .
My goal has always been to keep my overhead low. The business has grown to a significant level and yet I've been able to handle a 100% of the work by myself with no other employees. Marketing to answering phones to repairing the photocopiers to doing all of the legal work and trials, I am the only one at Brenengen Law Offices to do it.
We learn from our mistakes, especially in business. Give us some words of wisdom.
In school we were always taught to pursue employment that would generate maximum income. I have learned over the years that it's not about making the most you can make, but making enough while leaving enough time and flexibility to do all the things that are most important in your life, such as spending time with family.
What "teacher" has made the most impact on your life and why?
My 6th great teacher had the most impact on my life. She was the first adult to treat me and the rest of our class as grown-ups, as opposed to little kids. She expected a lot from us and made us take life seriously.
What might someone be surprised to know about you?
Until recently, in addition to running my own law firm, I was photographing up to 25 weddings per year.
If you could have only one super power, what would it be and why?
I would love to have the power to rewind and slow down time.
What's the most interesting thing you've read or seen this week?
I listened to the entire day of committee hearings regarding the nomination of Brett Kavanaugh to Supreme Court.
Why do you choose to WORK AWESOME at OffiCenters?
Why would I not choose to?
In addition to our Member Directory, how else can people CONNECT with you?
Knock on my door at Park OffiCenter: 713. I will give out free legal advice to anyone all day long.