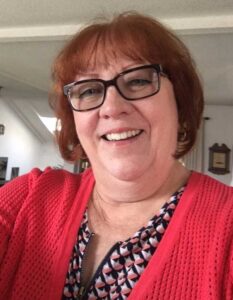 Ginger Johnson, Owner of Ginger Jo Group, empowers people to see their work as their personal calling. Below, Ginger shares what she considers as her most cherished milestone.
Every business has a story, tell us yours.
Ginger Jo Group empowers people to see their work as their personal calling -- and drink the tastiest and healthiest cup of coffee while they do it. Landing where I am today has honestly come out of a personal life journey of seeking to work "on purpose" while feeling the best that I can. I am simply here to share any part of that with others.
You were chosen as this month's Milestone Client. Tell us about your Milestone achievements.
I've been able to integrate my family and work which is my most cherished milestone. Co-founding and leading a faith based non-profit is a significant milestone to me. And seeing different parts of the world with my family has been amazing. A highlight was a trip to China where I learned firsthand about Chinese regenerative and medicinal herbs – and actually saw where and how the superior herbs could be available to us. Hint: Yes, they are in the coffee!
No one likes to brag about their business, but if you HAD TO . . .
I started my career as an educator but switched directions when I began a family. Liking the idea of earning money by working at home I investigated networking and sales. I found in my teaching career I could touch lives for a year. But in business I can touch people over time and even leverage our team's gifts and skills.
We learn from our mistakes, especially in business. Give us some words of wisdom.
Patience and persistence are key to launching and growing a business. Stick to your values and serve other people. You will be able to sleep at night and so will others.
Share the best advice you ever received.
Have a Plan B. It just might come in handy someday.
Describe your perfect day off.
Taking a long walk with my husband most anywhere but especially "Up North" at our son's lake home. Then spending some time with one or all of our 5 grandchildren. Finally, some cooking and eating followed by a little dreaming and planning for our next vacation.
What might someone be surprised to know about you?
After leaving teaching but before getting into business – although I had never been in a mine or driven a mining truck before – I trained miners safety classes so they could meet industry standards. Yes, I even had a hard hat!
Together we are stronger. Tell us something you like about being our client.
I love having a professional place where and whenever I want to work especially while I am on the go. And meeting and collaborating with so many other sharp business people is both fun and rewarding in so many ways.
If you could work anywhere under the sun, where would you choose?
Most anyplace with a mountain, lake or ocean view.
How can people CONNECT with you?
gingerjogroup@earthlink.net, 952.943.1540 or www.gingerjo.myorganogold.com