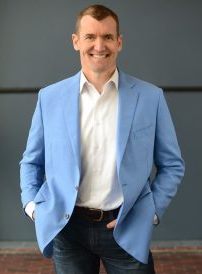 Mark Flaherty, Partner at Scouts Co., helps leaders achieve their goals by bringing together the right people at the right time. Their network becomes your network and they are constantly cultivating relationships so when you need to hire, they have the resource. Keep reading to learn more!
Every business has a story, tell us yours.
I have worked in the financial staffing industry for over 20 years after spending 4 years as an auditor with KPMG in Minneapolis. Three years ago, I decided to leave a good paying job where I was very successful because I decided it was better to work for myself. I am sure my co-workers thought I was crazy. Several of my friends, who made the leap to self-employment, said it was one of the best decisions they ever made in their career. I started my own financial staffing company called Scouts. I have been in business for about two years now. There were times during the first year I asked myself, "What am I doing trying to build a business from scratch?" I do not say that anymore. I really enjoy what I am doing and am very happy I decided to become a business owner.
You were chosen as this month's Success Client. Tell us about your most recent Success.
Scouts recently became a preferred provider of Cargill. We won the first project we were asked to work on and were up against over a dozen competitors.
No one likes to brag about their business, but if you HAD TO . . .
Scouts in its second year has tripled revenues over last year and has over thirteen active projects with our clients. We have added two 20+ year financial staffing veterans to our sales team in Gwen Martin and Brady Hoag. We have also signed new agreements to work with four very large local companies in the past few months.
We learn from our mistakes, especially in business. Give us some words of wisdom.
Always do what is in the best interest of your clients no matter if it benefits you or not. You will have a happy client and a great spokesperson in the marketplace.
Share the best advice you ever received.
Expect the best of people and they will often meet or exceed your expectations.
Describe your perfect day off.
A beautiful Summer day playing with my family at our lake place up North.
What might someone be surprised to know about you?
I had a porch fall on me and I only broke one toe.
Together we are stronger. Tell us something you like about being our client.
I love the fact that both the staff and tenants at OffiCenters look out for each other which is Scouts mantra.
If you could work anywhere under the sun, where would you choose?
When I retire from staffing, I plan on becoming a walleye fishing guide. Since I was a kid I could sit on a lake fishing all day and be quite content. It combines my love of nature and the challenge and excitement of catching a very elusive fish.
How can people CONNECT with you?
You may reach me at mark@scoutsco.com or on my cell at 612.518.7630. Feel free to check out our website and what we do at www.scoutsco.com.