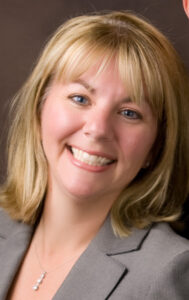 Carol Pitz, of Carol Pitz Consulting LLC, offers Career Direction Consulting for people who have found themselves at an occupational crossroad. Through a systematic series of one-on-one sessions, Carol works with her clients to evaluate circumstances, discover strengths and gain personal insight. Keep reading to learn more!
Every business has a story, tell us yours.
Upon graduating from college, I was offered a position as an Executive Trainee with Hudson's department stores in Detroit. After enjoying a 17-year stint with Macy's/Marshall Field's/Dayton-Hudson/Target Corporation, I left the organization in 2008 as the Director of Executive Recruitment & College Relations for Macy's North. I loved my job but circumstances dictated a change of direction. I joined my husband in his business and for 5 years I worked as a Personal Financial Advisor for Ameriprise Financial where I acquired my securities licenses and learned everything I needed to know to serve my clients to the best of my abilities.
Feeling HR and talent acquisition calling me back, in 2013 I left Ameriprise and opened my own Career Consulting firm, Carol Pitz Consulting LLC where I help people ages 22-62 figure out "what they want to be when they grow up" and how to shift THEIR career direction when desired and/or how to get to the next step in a career they already enjoy. I'm a CPRW (Certified Professional Resume Writer); writing resumes, cover letters, and redeveloping LinkedIn profiles has become a large part of my business. In the summer of 2017, I invested time & dollars to become a Gallup Certified Strengths Coach during an intensive training course. Through this accreditation, I furthered my expertise in utilizing the StrengthsFinder 2.0/Clifton Strengths assessment as a tool to help my clients (including corporate and organizational teams) truly understand, embrace, and utilize their unique talents. I LOVE MY WORK!
You were chosen as this month's Milestone Member. Tell us about your Milestone achievements.
Graduating from my alma mater, the University of Michigan, in 4 years is what I have always deemed to be my greatest achievement. Not only did I change majors mid-stream (from engineering to biology) but I also personally financed my entire education with grants, scholarships, loans, and working up to three jobs at a time – at all hours of the day & night. Michigan is a hard school to get into AND to get out of (particularly with a science degree), but I did it … on my own!
As for recent milestones and celebrations, this past September marked the 5-year anniversary of my company, Carol Pitz Consulting LLC. Coming up in December, I will (chronologically) turn 50 … Although in my mind I'm still 27. (-:
No one likes to brag about their business, but if you HAD TO . . .
100% of my business comes from referrals, recommendations, and from people seeking me out via LinkedIn. In 5+ years, I haven't paid for any advertising and I have always had a steady stream of new and returning clients. I don't even have a website at this point (gasp!).
We learn from our mistakes, especially in business. Give us some words of wisdom.
"Life does not have to be perfect to be wonderful."
- Annette Funicello
As a recovering perfectionist, I wish I would have spent less time trying to safeguard that everything was just right as I launched my business. I spent way too much time trying to make sure that every form, every plan, and every interaction was beautiful and complete. Unfortunately, the consequence of doing this was that, having created my methodologies in a bubble, I found myself continuously frustrated when something did not go as anticipated. I also wasted a lot of valuable time. It was like creating an FAQ before knowing what kinds of questions would be asked. NOT a good approach.
In hindsight, I don't think that anyone goes into business knowing what exactly to expect and how projects will flow. In addition to due diligence, I believe that we all need to spend time in the untamed field to learn about the climate, challenges, and limitations we will face before we try to fully shape our business practices. Although unfathomable when I started my firm, trials & errors are now welcomed (and often planned) occurrences in my world as I know that the expectation of perfection right out of the gate will always trip me up and slow me down.
What "teacher" has made the most impact on your life and why?
Lewis J. Kleinsmith, Professor Emeritas – University of Michigan. In my sophomore year of college, I took Dr. Kleinsmith's popular course, BIO 224: The Biology of Cancer. At the beginning of the first lecture, he introduced the class as not only a study of cancer but also as a course in critical thinking. Our first assignment was to go home, find a published article about cancer and critique it. From that moment on, I never looked at a scientific report, editorial, article, or book the same way … Now, I always question the source, the sample, the credentials, and the perspective/position of the writer. In 1999 I used the critical thinking skills learned in Prof. Kleinsmith's class to navigate my mom's sudden health crisis and to this day, she credits me with saving her life. If that's not impact, I don't know what is.
What might someone be surprised to know about you?
I hold a Bachelor of Science degree in Biology/pre-med but have never used it professionally. I have had a successful business career (in addition to my current role, I have been an H.R. Director and Personal Financial Advisor) without having ever taken a business class in my life. I think that my personal experience with career and interest change enables me to see beyond the obvious with my clients as I guide them through career shifts.
Now, I did use pieces of my science education for a significant, not work-related purpose many years ago but that's another story. (-;
If you could have only one super power, what would it be and why?
I'm not sure if there is such a super power but I'd really like to be able to be two (or more) places at once. As a working mom, I've spent the past 20 years navigating overlapping business events, kid activities, social opportunities, household demands, and extended family responsibilities. I hate missing out on the things I love to do but duty often calls and alas, there is only one of me to go around.
What's the most interesting thing you've read or seen this week?
I read A LOT. My #1 StrengthFinder strength is "Input" which has to do with the compulsion to take in all sorts of information with the intention of using it and/or or sharing it with others someday. This week, I am reading the book Wild, by Cheryl Strayed. It's the kind of book I hold in one hand while keeping Google open on my phone in the other. Whenever I read about something that is new to me, such as a location, concept, historical event, etc. I feel the need to thoroughly research the topic so I can truly understand the context of the story and enrich my intellect. The setting of Wild is primarily the Pacific Crest Trail which runs north & south from Mexico all the way up to Washington state… 2,650 miles. Fascinating!
Last week I finished A Gentleman in Moscow by Amor Towles. During the course of that read I learned more about Russian history than I did in my 17+ years of formal schooling!
Why do you choose to WORK AWESOME at OffiCenters?
Having been out of the corporate world for many years now, the thing I still miss most about that life is having co-workers. As an extrovert, I derive energy from other people and even though I have a great home office, there are days when I need a change of scenery and to be inspired by the presence of other conscientious professionals. Additionally, I love that I can use any OffiCenter throughout the metro area and I am thrilled to have a place to meet clients that doesn't leave us both smelling like a coffee shop for the rest of the day!
In addition to our Member Directory, how else can people CONNECT with you?
Email and/or LinkedIn messaging are the best ways to connect with me:
carol@carolpitzconsulting.com
www.linkedin.com/in/carolpitz
Note: If you are inviting me to connect via LinkedIn, be sure to include a message letting me know who you are and why you want to connect as I am not a "LinkedIn Open Networker (LION)". I value and utilize real, meaningful connections. (-: