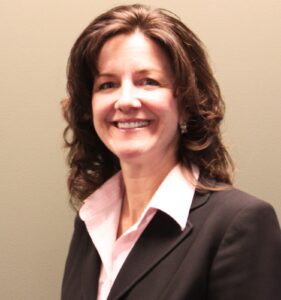 Jean Link, Owner of At Home Title, is a leader in the Minnesota Title Industry when it comes to solving vast and complex title issues. Jean brings more 20 years of experience to her clients and has maintained customer loyalty "taking care of the details". Keep reading to learn more!
Every business has a story, tell us yours.
Started in my basement in 2004, with 2 partners! My team is dedicated to our industry, we learn new things every day. We have a wonderful client base and love helping consumers buy and sell their dream homes!
You were chosen as this month's Milestone Client. Tell us about your Milestone achievements.
Branched out in 2008, just as the financial crisis hit. As the partners exited the company, I downsized, hired great employees and pushed on.
No one likes to brag about their business, but if you HAD TO . . . 
I have a fantastic team of professionals that do the right thing. We may not be the biggest Title Insurance Company, but we make our clients feel at home.
We learn from our mistakes, especially in business. Give us some words of wisdom.
Don't hire divas!
Share the best advice you ever received.
Trust your gut, but constantly stay out of your comfort zone. You will not grow in it.
Describe your perfect day off.
Relaxing, by the water, with my family sipping a nice cold adult beverage!
What might someone be surprised to know about you?
I love to work outdoors, performing difficult physical labor.
Together we are stronger. Tell us something you like about being our client.
The staff in Bloomington make me look good! They are extremely friendly and professional at the same time.
If you could work anywhere under the sun, where would you choose?
Flathead Lake, Montana
How can people CONNECT with you?
Email me for a coffee meeting! jean@athometitle.com