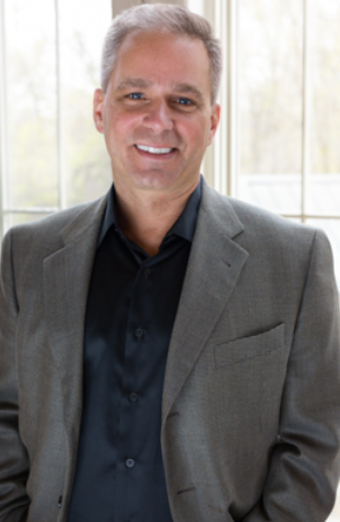 Todd Eberhardt is the founder and CEO of Dynasty Leadership Consulting, a leading Twin Cities based business consulting organization with an unparalleled history of success helping CEOs and entrepreneurs of companies in transition. DynastyLC focuses on the CEO of the small to medium size company with 50 or more employees and in their first or last years leading their business. DynastyLC specializes in creating sustainable growth, by tackling the biggest problems, mid-market companies face, across the country. By uncovering and preventing potential growing pains, DynastyLC turns your business into a dynasty that will last for generations.
Every business has a story, tell us yours.
As a serial entrepreneur, Todd has co-founded 6 companies in the technology and management space.  He has sold businesses to private equity and management teams.  
Todd has lead teams that have interviewed over 7,000 small to medium size businesses over the past decade. This has led him to develop unique processes like Catapult and Grand Slam Clients.
Todd now works with high performing entrepreneurs and CEOs who are either in their first or last years of leadership. This allows them to maximize the value and preserve the legacy of their business.
You were chosen as this month's Innovator Member. What does being an Innovator mean to you?
Finding new solutions to the problems that we all face every day.  Forcing ourselves to things differently about how to move ourselves and our clients forward.  Doing something that will create better, more satisfying results.
No one likes to brag about their business, but if you HAD TO . . .
As a serial entrepreneur, Todd has co-founded 6 companies in the technology and management space.
He has sold businesses to private equity and management teams.  
Todd has twice appeared on the Inc. 500 as an entrepreneur. And he is proud to say that one of his current clients has also recently achieved Inc. 500 status, as one of the 500 fastest growing private companies in the country.
We learn from our mistakes, especially in business. Give us some words of wisdom.
So many mistakes along the way.  Where to start?
Delegation – I waited way too long to hand off responsibilities at my first company.  It slowed us down.  Each time I handed things off, we took a leap forward.
Hiring – When hiring for key leadership positions, bring on someone who has run a business 2x from where you are today.  They will have run into many of the problems you are about to have.
Target your best clients – Early on we chased every business that had a project.  It was exhausting.  Like a dog chasing cars on the highway.  Find the smallest viable audience that will take you where you want to go.  Then learn everything you can about them and what problems they are having that you can solve.  Learn more than the size and industries that work for you.  Find out about what their buying habits are and how they make decisions.  Then share those details with everyone you can.
Have big goals – Anyone can double the size of their business through brute force.  But it's not sustainable and you will lose people through burnout.  We tried to do this early on.   We also tried to grow incrementally, like "we will beat last year's budget by 12%." Neither was good.  But to grow by 5x, you have to innovate.  There is no other way.  All the best companies innovate and pivot to reach new heights.
What "teacher" has made the most impact on your life and why?
I am grateful for having a lot of teachers that have made a difference.
By far, my best teachers have been my Mom & Dad.  My Mom is a master marketer.  She had a knack for taking any situation and showing me how to make it into a trophy-worthy moment.   Whether it was building our own self-confidence or promoting our achievements to others, we felt bigger than life. My Dad has a work ethic and drive that is unsurpassed.  Even the farmers couldn't keep up.  He also had his own sense of innovation.  He developed a number of medical instruments that he used as well as other veterinarians.  Had he known more about the patent process, he would have been known as a great inventor.
What might someone be surprised to know about you?
We lived in the basement of my Dad's veterinary clinic until I was 12.  My Dad is a great businessman and early on only had the money for either a home or a clinic.  My Mom and he both agreed it would be smarter to build the business first.  The cool thing was, after 5pm, every dog in the place was ours to play with.
If you could have only one super power, what would it be and why?
I would have the power to gather all of the talents from our greatest scientists and artists just before they passed away.  Then I could redistribute them so others could continue their work and performances.
What's the most interesting thing you've read or seen this week?
Harvard Business School has a new way to turn the traditional SWOT exercise upside down and get much better focus on where a business really thrives and where it struggles.  A 2nd professor also contributed a "radar" view that takes brings new capabilities and threats into clearer view.  I'll be researching these further and already have a client that wants to employ the process in our next strategy session.
Why do you choose to WORK AWESOME at OffiCenters?
Working in the coworking space always provides for energy.  There is a buzz that you could never duplicate working alone in your office.  Occasionally I will have a client that wants to meet away from their business to discuss something very strategic or very personal.  OffiCenters provides wonderful conference rooms for the two of us or their entire leadership team.  Lots of flexibility and privacy.
In addition to our Member Directory, how else can people CONNECT with you?
www.Linkedin.com/in/todd-eberhardt/