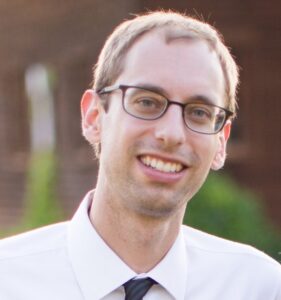 Mark Sielaff, Founder and President at Tempo Tickets, provides the power of ticket sales and box office management at your fingertips. Their platform offers the fastest door entry in the industry, automatically increases your attendance through social media and is easy to learn and use. Mark shares more below!
Every business has a story, tell us yours.
I thought it was time that technology be used to simplify checking in for a ticketed event or race. Tempo Tickets and Tempo Events was born. We first created a ticketing check-in app for mobile devices, and then created a version for race (e.g. marathon, triathlon, 5k, etc.) check-in too. As the event organizer, all you need to have is the app on a phone or tablet, and you can check in your patrons by scanning barcodes or looking up by name. Run up to dozens of phones or tablets for check-in simultaneously!
You were chosen as this month's Innovator Client. What does being an Innovator mean to you?
Always be learning. Iterate quickly. Expect change.
No one likes to brag about their business, but if you HAD TO . . .
Our patented race check-in system eliminates ALL pre-race check-in packet preparation. Just show up with some tablets and assign bib numbers and timing chips on-the-fly.
We learn from our mistakes, especially in business. Give us some words of wisdom.
Time is your most valuable resource. Spend it wisely.
Share the best advice you ever received.
Challenge your biases, and be OK with being wrong.
Describe your perfect day off.
Either an all-day bike ride or swimming in the ocean.
What might someone be surprised to know about you?
I'm a software engineer who would rather be outside.
Together we are stronger. Tell us something you like about being our client.
It's great to have a physical location and staff to rely on, even when we aren't physically there!
If you could work anywhere under the sun, where would you choose?
With an ocean view.
How can people CONNECT with you?
If you're involved with a race event (marathon, triathlon, 5k, fun runs, etc.), get in touch at www.tempoevents.com. For event ticketing with the easiest and fastest check-in, find us at www.tempotickets.com.