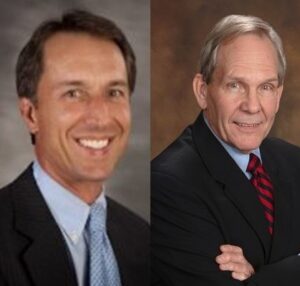 Peter Thaldorf and Tom Stoltman, of The Retirement Asset Management Group, offer a full service financial firm serving Minnesota and surrounding states. With over 35 years of experience and outstanding business partnerships, they have developed their business by reaching out, nurturing and maintaining close, trusting relationships with each of their clients. Learn more below! 
Every business has a story, tell us yours.
The Retirement Asset Management Group was formed to deliver the most effective and efficient ways to distribute assets in retirement. We never assume that we have arrived, we are always looking for ways to become better for our clients.
You were chosen as this month's Milestone Member. Tell us about your Milestone achievements.
Our practice has recently seen tremendous growth through our association with a national organization that delivers workshops to our target market.
No one likes to brag about their business, but if you HAD TO . . .
Our practice is in an elite group. There are less than 1,500 advisors like ours in the country specializing in the preservation and distribution of assets in retirement.
We learn from our mistakes, especially in business. Give us some words of wisdom.
People don't care how much you know until they know how much you care. In other words ask good questions and listen sincerely.
What "teacher" has made the most impact on your life and why?
We met many years ago at Christians In Commerce. We have grown in our faith and business through our association with CIC and by following Christ.
What might someone be surprised to know about you?
We quietly fight the border battle, Tom is a Viking, Twins and Gopher fan while Peter is a Packer, Brewer, and Badger fan.
If you could have only one super power, what would it be and why?
To see the future. We could tell our clients where to invest their money and how long they will need their money.
What's the most interesting thing you've read or seen this week?
The Christians In Commerce newsletter.
Why do you choose to WORK AWESOME at OffiCenters?
Both we and our clients feel welcome and special because of how we are treated by the staff at OffiCenters.
In addition to our Member Directory, how else can people CONNECT with you? Pthaldorf@theramg.com; Stoltman@theramg.com