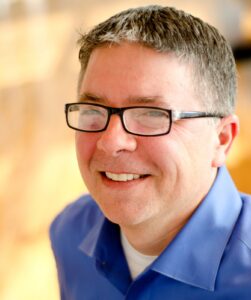 Tim Lewis, Owner of Mastcom, offers a video production company that creates quality video for marketing and training. Their process has been built for you, the client and is focused on making you look great! Keep reading to learn more!
Every business has a story, tell us yours.
Mastcom was founded in 1977 as Master Communication Group. In 2016, we began doing business as Mastcom and became laser-focused on quality video production for marketing and training. Video is the only thing we do and we love video storytelling. We help clients identify the story they want to tell and craft it into something concise, engaging and beautiful. We want the videos we produce to reflect the highest possible craftsmanship and quality on our client's brand and company image. This is insured by our attention to detail, clarity of vision, proven processes and ability to put the right team in place. We have years of working together in an environment of integrity and trust that allows for the efficient resolution of any issues that arise. We are a creative group of problem-solvers who know how to work collaboratively.
You were chosen as this month's Innovator Member. What does being an Innovator mean to you?
It means staying up to date on trends and techniques in my industry to help our clients stay current and innovative in their video storytelling.
No one likes to brag about their business, but if you HAD TO . . .
Video production is a constant series of problems to solve and expectations to manage. Mastcom is a group of producers with years of experience to inform these decisions and make the most of every situation.
We learn from our mistakes, especially in business. Give us some words of wisdom.
Know your profit margins and other key business ratios. Keep a close eye on your cash flow and revenue forecasts. Continually refine your sweet spot and differentiating value. Look for the next great opportunity while avoiding time wasting people and marketing tactics that don't work.
What "teacher" has made the most impact on your life and why?
My dad is a serial entrepreneur who helped me with the valuation and transaction when I purchased Mastcom in 2002. He's almost 80, still working and buying more businesses. He inspires me to work hard and play hard.
What might someone be surprised to know about you?
I was the TV news anchor and daily newspaper editor on a U.S. Navy aircraft carrier (USS Eisenhower) in the late 80s. Prior to that I was on a destroyer deployed in the Mediterranean during the airstrikes on Libya in April 1986.
If you could have only one super power, what would it be and why?
Seeing into the future. It would allow me to make the most of every opportunity while making less mistakes.
What's the most interesting thing you've read or seen this week?
The earth's magnetic pole is moving faster than usual toward Russia.
Why do you choose to WORK AWESOME at OffiCenters?
We love OffiCenters because they bring many smiling faces, fun, services and options for work spaces, networking events and other amenities, like doughnuts!
In addition to our Member Directory, how else can people CONNECT with you?
www.mastcom.com; LinkedIn; Facebook; Twitter