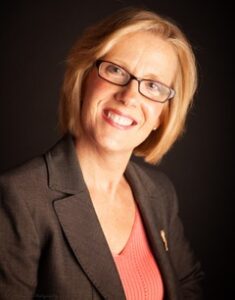 Lynn Ramsey, Owner of Village Cleaners, offers a technologically advanced and environmentally friendly (green) cleaning procedure. Their gentle, non-abrasive process keeps your clothes looking like new and they can tackle virtually any stain on any fabric. Clothes have changed a lot over the years and Village Cleaners takes the time to give these items the attention they need. Keep reading to learn more! 
Every business has a story, tell us yours.
My husband bought Village Cleaners in 1971, and we are the oldest store in Miracle Mile. We always have family members on staff and pride ourselves with many years of experience.
You were chosen as this month's Innovator Member. What does being an Innovator mean to you?
Dry Cleaning is not a glamorous business but the product that we deliver helps our customers excel in theirs by looking professional and looking their best. Passing that "innovator" style starts by looking your best and making the best first impression possible.
No one likes to brag about their business, but if you HAD TO . . .
We have been in business for over 47 years, we have seen a lot of changes and realize that to remain a strong business means to be aware, pay close attention to your customers' needs and do the best to stay on a progressive path.
We learn from our mistakes, especially in business.
Give us some words of wisdom. NEVER take your customers for granted, your customers measure your success!
What "teacher" has made the most impact on your life and why?
Believe it or not but millennials have been our biggest teachers. They are in a different customer base than we have ever seen. Styles and fabrics have always dictated this business but they have shifted the way we think and make decisions.
What might someone be surprised to know about you?
We have three generations of input in our board meetings and that factor alone makes them quite interesting, I feel it is our secret force.
If you could have only one super power, what would it be and why?
I would love to see what happens in our industry in 20 years; look at what Amazon has done so far. The big question is how could it affect the service industries?
What's the most interesting thing you've read or seen this week?
I am fascinated by the strength the courage of the kids in the Florida shooting, they are history in the making, Finally!
Why do you choose to WORK AWESOME at OffiCenters?
I love the connections and not being isolated in a small office.
In addition to our Member Directory, how else can people CONNECT with you?
I am always open to meeting in person at OffiCenters, Park and Minnetonka are my go to's.