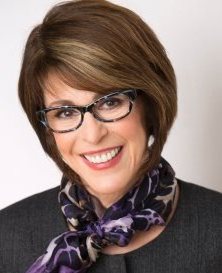 Carey Lindeman, is the Founder/President of Promise Care Inc. and Welcome Baby Care. Promise Care Inc., a boutique, in-home care agency serves seniors, the disabled and individuals undergoing rehab in the Minneapolis/St. Paul Area. Welcome Baby Care serves the needs of new families in the Twin Cities area with skilled postpartum doula care, lactation consulting and education and specializes in preemies and multiples. Keep reading to learn more!
Every business has a story, tell us yours.
I was having a hard time working in Corporate American and decided that owning my own business would be the way to go. I became a lay care minister and was trained in a general sense to volunteer with youth and older people. I was especially moved by seniors and their stories. I didn't like the care they were getting in the facilities they called home and decided to seek the necessary training to open my own home-care company so I could care for them in a way that allowed them to grow old with dignity. Two years later, my step daughter had a baby and realized that women facing motherhood and senior adults needed help and support in similar ways to get through a time when life is challenging and support is needed most.
You were chosen as this month's Success Member. Tell us about a recent Success.
We signed a contract with the Minnesota Twins as their official childcare provider for all of their home games. What that means- We run their on-site childcare for the players children during the games. You may hear a commercial for Welcome Baby Care during the games. Our hope is that we will be able to provide in-home care to players and their wives that have a newborn infant.
No one likes to brag about their business, but if you HAD TO . . .
I'm proud to say through the 13 years we have been in business, we have had many staff that have a passion for helping people and tell me how the company has changed their lives and have gone on to do some amazing work in healthcare using the skills they learned while working for us. We provide a close working environment that has impacted many employees.
We learn from our mistakes, especially in business. Give us some words of wisdom.
Set no more that 4 goals for the year and stay on task to get them finished. Don't be chasing every shiny object.
What "teacher" has made the most impact on your life and why?
My own teachers never made much of an impact on me although a few of my children's teachers have impacted my life because of the amazing ways they have shaped the lives of my children.
What might someone be surprised to know about you?
Most people see me as a pretty serious business person and never see the free spirited, unconventional part of me that likes to spend time with my 5 daughters, who are also my best friends.
If you could have only one super power, what would it be and why?
To create more time. I really enjoy meeting new people and would like more time in my life to visit interesting places and hear people's unique stories. To me, it's a perfect way to learn about the world.
What's the most interesting thing you've read or seen this week?
I'm re-visiting "The 4 Hour Work Week" by Tim Ferriss. It's one of those books to visit once a year to eliminate all those busy, unnecessary activities from your daily schedule. I like how he gives practical ways to accomplish this.
Why do you choose to WORK AWESOME at OffiCenters?
The decision to move to OffiCenters has turned out to be so much better than ever expected. The support team is helpful, friendly and makes you feel welcome in the space on a daily basis. It's a place where there is plenty of open space and private space, it's clean, well lit and convenient for guests to access. It works for us!
In addition to our Member Directory, how else can people CONNECT with you?
carey@welcomebabycare.com or carey@promisecareinc.com