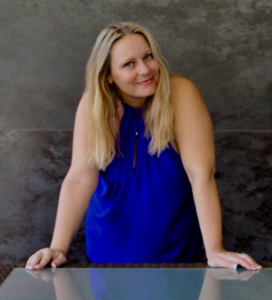 Leslie Canup, of Canup Coaching, can show you how to lead at your highest when your life is at it's lowest. Leslie empowers leaders to regain their energy, clarity, strength and control, providing a safe space to grieve where needed. Keep reading to learn more! 
Every business has a story, tell us yours.
Looking back I would say it all started in 2006 with an after concert concert by Tim McGraw and then a conversation with my dad the next day. Some who know me would say it was always in the making. But since that day in 2006 my heart has been bent towards people in the spotlight and people who lead. I noticed how they would be treated differently. How they would have struggles just like everyone else and yet, they didn't manage them like everyone else. I noticed how they had to maintain their image in the public even when they were suffering in private. And I noticed, they had very few places to turn during that time. As I went through some of my own hardships and struggles I had some incredible tools to use during that time and it made all the difference in the world. So I knew it was my calling and absolutely essential that I serve leaders by being a place for them to lay down their stories and teach them these tools to empower them to regain their strength, clarity and control so they can continue to lead at their highest even when their life is flipped upside down and they are living at their lowest.
You were chosen as this month's Milestone Member. Tell us about your Milestone achievements.
The milestone that I am celebrating is joining OffiCenters. It's been so great to take my business into our community and serve local leaders. I am so excited for what's ahead.
No one likes to brag about their business, but if you HAD TO . . .
It would totally be about my clients! They are amazing! They come to me with their story, they lay it in my hands and then together we unpack it. They show up when they are ready to give up. They show up when they are on cloud nine. They show up when they are somewhere in between. They make it to a call in the middle of the night because of the time zone difference. They schedule their calls into their vacation so not to miss our time together. They show up for their families. They show up for the people they are leading. But most importantly, they show up for themselves. It is such an incredible honor to serve them.
We learn from our mistakes, especially in business. Give us some words of wisdom.
So often we move forward out of shame or fear or even to prove ourselves. It does work, but only for a little while. We make progress, some more than others. Eventually though it ends in burnout or resentment. Which ultimately leads to big sacrifices, a break down or a break up. We break up with that dream. We lose hope. We no longer have anything left of ourselves to give to those around us. We struggle to continue on. We burn the candle at both ends until there is nothing left. Or we reach the goal and don't have the people we want by our sides to share it with. Instead, we should move forward from a place of love and curiosity (I know , I know……you want to scoff at that and are thinking what's love got to do with it? Actually a lot, I talk about it more here. Go check it out. It's the foundation for EVERYTHING you do. (https://canupcoaching.blogspot.com/2019/03/welcome.html )
What "teacher" has made the most impact on your life and why?
I can't even begin to narrow this down to one person or one thing. What I can say is that the common thread I've seen run through them all is the Hand of God.
What might someone be surprised to know about you?
In twenty plus years of marriage we have moved more than 15 times…and we are not a military family. It's just the way the cards have fallen for us.
If you could have only one super power, what would it be and why?
I have worked really hard and continue to develop what I believe is the ultimate super power-unconditional love. But beyond that I think it would totally be invisibility. How awesome would it be to be able to go around and leave unexpected goodness for people without them ever knowing how or why! (And maybe to pull a harmless prank from time to time.)
What's the most interesting thing you've read or seen this week?
Something that has stood out to me lately is the extraordinary things that happen in the middle of the ordinary moments. Never underestimate what is growing beneath the surface.
Why do you choose to WORK AWESOME at OffiCenters?
Being connected to a place that has so many people who are making a difference with the work they do was what drew me in. Whether it's adding a little spice to people's lives with their salsa or helping people transition into finding a new job later in life, these people are movers and shakers within our local communities. I love it! It is an honor for me to have the opportunity to serve them as well as serve alongside them.
In addition to our Member Directory, how else can people CONNECT with you?
You can find me on linkedin: www.linkedin.com/in/lesliecanup
Or Facebook: Canup Coaching
Feel free to email me at leslie.canup@gmail.com