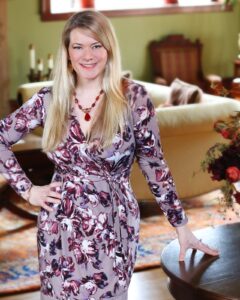 Jennifer Kirby is the Broker and Owner of Kirby Fine Homes, an independent real estate brokerage, which gives her the opportunity to break away from the "old school" ways of selling real estate. Kirby Fine Homes believes the client comes first and knows by keeping their firm small, they can better serve clients' needs. Keep reading to learn more!
Every business has a story, tell us yours.
I started Kirby Fine Homes in 2010 after the real estate company I was the Broker for decided to close its doors. It was either go back to working under a big box real estate brokerage or take the opportunity to start my own real estate company. Being the independent person I am, I decided on the latter. Eight years later, I'm still here, making it on my own as an independent brokerage serving the Twin Cities and Greater Minnesota.
You were chosen as this month's Milestone Member. Tell us about your Milestone achievements.
I am always thankful that I have been able to remain an independent real estate brokerage. You don't have to have a big, fancy name to win clients.
No one likes to brag about their business, but if you HAD TO . . .
I've become known as a historic home expert and represent clients all over Minnesota, as well as teach real estate agents how to research and market old homes through the Old Home Certified course provided by the Preservation Alliance of Minnesota. I also write the house histories for the Ramsey Hill House Tour in St. Paul held every other year (and have been doing so since 2009), as well as my own historic home blog.
We learn from our mistakes, especially in business. Give us some words of wisdom.
Don't take things personal. Allowing a client to vent while listening to what they are really saying, without interrupting, is something I learned decades ago. If you take it personal, you get defensive, and that's the last thing a client wants . . . someone making excuses. The best route is to acknowledge them, apologize, and then create a solution so everyone is happy.
What "teacher" has made the most impact on your life and why?
In all honesty, my dad is and has always been my best teacher. The life lessons I've learned from him, from high school, to college, and through marriage and kids, have helped shape the person I am today. It also helps that we both think the same way and have the same interests – I can't really have full on discussions about the cosmos or black hole theories with anyone but him.
What might someone be surprised to know about you?
I'm a huge sci-fi fan. Grew up watching it all with my dad and now find myself getting my kids hooked too.
If you could have only one super power, what would it be and why?
That's an interesting question. I think Power Mimicry would be my top choice because if there was a power I wanted to use, I could just absorb someone else's power or talent and use it for what time frame I needed it. That way, I get the best of all worlds.
What's the most interesting thing you've read or seen this week?
It would have to be the thunderstorm I drove through over the weekend – with the pea sized hail bouncing off the car to the bolts of lightning streaking trough the sky, it always amazes me the power of nature.
Why do you choose to WORK AWESOME at OffiCenters?
Location is very convenient, great work space when you need it, and friendly staff who know me by name!

In addition to our Member Directory, how else can people CONNECT with you?
You can read house histories via my blog HistoricHomesofMinnesota.com or my personal website FineHomesofMinnesota.com. I'm also on Facebook and Instagram posting about old homes.