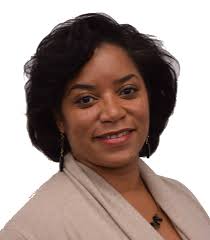 Indred Alexander, Owner/Independent Insurance Agent of Indred Alexander Insurance Agency LLC, works with individuals and small business owners in providing comprehensive risk management solutions to protect you, your family and your business from the devastation of a costly loss. Indred shares more below! 
Every business has a story, tell us yours.
I Alexander Insurance Agency, LLC provides a comprehensive approach for Professionals and Business Owners to protect their lifestyles and businesses by insuring their life by design and not from crisis to crisis. Our goal is to offer our clients solutions using insurance and financial services products to manage their risk and strengthen the financial foundation of their businesses. By offering a broad range of products, represented by many different carriers, we offer solutions that fit within the budgets of our clients while meeting their unique needs.
You were chosen as this month's Innovator Member. What does being an Innovator mean to you?
Being an innovator means I am someone who is not willing to accept the status quo. An innovator is someone who recognizes a need or deficiency and is willing to take risk and different approaches to provide a solution. An innovator is courageous, persistent and resourceful. Innovators perpetuate growth and progress.
No one likes to brag about their business, but if you HAD TO . . .
I would brag on the relationship that I have with my clients. My clients know that their best interest is my priority. I enjoy working with them and they enjoy working with me! My job is to identify their needs, offer a solution and educate my clients, so they can make the best decision for them.
We learn from our mistakes, especially in business. Give us some words of wisdom.
People do not plan to fail, but fail to plan, especially when it comes to managing risk.
What "teacher" has made the most impact on your life and why?
"Experience". Being a small business owner, before becoming an insurance professional, I understand the challenges of owning and growing a business..
What might someone be surprised to know about you?
In addition to my experience in Insurance and Financial Services, I have years of experience in many different industries from Retail and Hospitality, to being an IT Instructor, Marketing Manager for a major corporation and an owner of a Real Estate Brokerage and Development Firm.
If you could have only one super power, what would it be and why?
I would like the power to fly. I would be able to travel faster and enjoy the natural beauty of our environment from a birds eye view.
What's the most interesting thing you've read or seen this week?
The most interesting thing that I have seen this week is the return of Summer. It seemed like we had a long and depressing Winter and Spring. Summer in Minnesota is Awesome!
Why do you choose to WORK AWESOME at OffiCenters?
I choose to work at OffiCenters because the central location of the office, the sense of community and the ability to meet with clients at multiple locations. Not to mention, the great staff that makes me feel welcomed to be in the office.
In addition to our Member Directory, how else can people CONNECT with you?
The best way to contact us is by phone at 612-260-8007 or visit our website at www.ialexanderagency.com.