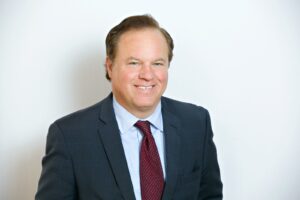 Richard Ohlenberg is a successful criminal defense attorney with 16 years experience of positive resolutions in over 1,000 criminal cases in the 7 County Metro area. He provides the skill and experience needed to help his clients through the legal process and their options along the way. Richard shares more below!
Every business has a story, tell us yours.
After about 12 years of working for two other attorneys in small firm environments, I decided to start my own law firm in 2009. I practice almost exclusively in the area of criminal and DWI defense. I really enjoy working with my clients, helping them to navigate the criminal justice system and assisting them with defending their cases in court.
My goal is to help my clients achieve the best possible outcomes in their cases given the facts and the evidence that the State has regarding their cases. Typically resolving a criminal case involves one of the following: getting the case dismissed before trial where there is some reason that evidence was improperly obtained, working out plea bargain settlement of the case before trial, or taking the case to trial and letting a judge or a jury determine the outcome.
You were chosen as this month's Success Member. Tell us about your most recent Success.
I recently convinced a Prosecutor in a Metro area county not to charge my client who had been arrested for a 2nd time DWI. My client was under the influence of alcohol, but all he was doing was using his rider lawn mower to mow his own lawn on his own property. Someone called him in because they had had a brief verbal argument with him earlier in the day. I was also able to get his drivers license reinstated early and to have all the notations regarding the incident administratively removed from his driver's license record. My Client, who had been arrested and taken to jail on the night he mowed the lawn and whose driver's license had been revoked, was very pleased with the outcome!
No one likes to brag about their business, but if you HAD TO . . .
I work hard for my clients and am a vigorous advocate for them in Court. I also do a good job of explaining the legal process to my clients as many of them have never been to court before and the whole process is a mystery to them. I also do a good job with juvenile cases where the person is under the age of 18 and gets in some type of a scrape with the law. I prefer to resolve cases before going to trial if possible because of the uncertainly and client anxiety that comes with going to trial, but I also enjoy trial work and representing my clients in front of jury when that is necessary. I had two jury trials and many hearings in court in 2017 and achieved good outcomes in all of them.
We learn from our mistakes, especially in business. Give us some words of wisdom.
My Dad used to say, "it's never eaten as hot as it's cooked." This means that at first glance an obstacle may seem insurmountable, but - almost always - if you calmly approach and analyze the problem, you can find a solution that is acceptable to everyone involved. As the British say, "keep calm and carry on." When I was younger I used to get a little too hyped up about some of my cases, but I have realized that things almost always work out okay in the end.
Share the best advice you ever received.
I handle approximately 40-45 DWI cases per year in addition to other types of criminal cases. At this point in time, most of my cases come from referrals from other attorneys who practice in other areas of the law, such as divorce and personal injury attorneys.
Someone told me a long time ago to never burn bridges and this has proved to be very good advice. I represent my clients effectively without being nasty and prosecutors respect me for being civil and reasonable to deal with. Having a good reputation is important in every business, but it is particularly important for anyone involved with the legal profession.
Describe your perfect day off.
Taking my wife to one of the many good restaurants in town like the Aster Café or to the Smack Shack in the Loop area and listening to some good local band play their music.
What might someone be surprised to know about you?
I am a pretty good dancer.
Together we are stronger. Tell us something you like about being our member.
I like the support that I get around Park OffiCenter and also how pleasant the staff is to deal with. Yes, I am talking about you: Lisa, Shannon, Ashlie and Mackenzie. I don't know how you all do it, but I have never seen any of you in a bad mood! You really do put us first and I think we all appreciate it!
If you could work anywhere under the sun, where would you choose?
Right here in Minneapolis.
How can people CONNECT with you?
Call me at the office at 952-525-2242 or send me an email at Richard@Ohlenberglaw.com