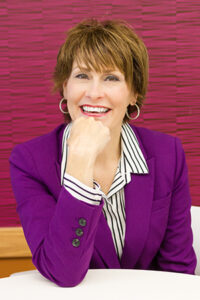 Judy Zimmer, President and Founder of Coachology, is a personal branding expert, entrepreneur, transformational speaker and leadership and business coach. Her proven coaching system will show you innovative steps to get you where you need to go and her group coaching, team seminars and keynote speaking are customized to produce maximum results for you and your team. Keep reading to learn more!
Every business has a story, tell us yours.
Coachology was formed out of my desire to work with amazing clients who wanted to achieve bigger results in their careers. Not by working harder. Not by putting in more hours, but by developing a strategy, support system and accountability,
You were chosen as this month's Innovator Member. What does being an Innovator mean to you?
My goal is to teach my clients to become the innovators. I help them do that through an amazing innovation and problem-solving tool that I am certified in, called TIPS. http://www.thinkergyus.com/tips
The assessment results and coaching tools are what help my clients to innovate, reinvent, rebrand and create the best teams and the biggest outcomes, as well as effect work that comes with ease.
Thanks to Lori Spiess and the commitment to better serve our business owners, the entire OffiCenters team completed the TIPS Innovation Tool.
No one likes to brag about their business, but if you HAD TO . . .
I prefer to brag about my clients. My clients have increased their sales by 450% by re-branding and shifting beliefs, tripled their fees, moved into their dream roles with no experience, sourced new clients from their updated LinkedIn profile and have overcome fears that they held for decades. I am in awe of the results my clients create.
We learn from our mistakes, especially in business. Give us some words of wisdom.
Developing criteria for my ideal client took some twists and turns in the early years of my business. In the past, I've made some painful mistakes, but I have been fortunate to have many coaches and advisors who have helped me and my business grow and evolve. My advice: Commit to life-long improvement and development.
Share the best advice you ever received.
The best advice I've ever received was don't enter into a business partnership. I have had several offers from individuals and have decided not to go that route based on input from my trusted advisors.
Describe your perfect day off.
I'm on a beach, under a big yellow umbrella, with a great business book, a stack of magazines and a glass of white wine.
What might someone be surprised to know about you?
I grew up on a farm in a family of 7 girls and 1 boy. I'm a farmer at heart and have all kinds of crazy stories about growing up on a farm--if you dare to ask!
Together we are stronger. Tell us something you like about being our member.
My business would not be where it is today without OffiCenters. I love and use all 5 locations. I love being part of an organization with a diverse group of businesses and having the opportunity to learn more about them. The staff is truly amazing. From the front desk staff to the leadership team, I couldn't be happier with the support I receive.
If you could work anywhere under the sun, where would you choose?
I love London.
How can people CONNECT with you?
You can find me at judy@coachology.us or 612.396.7574.