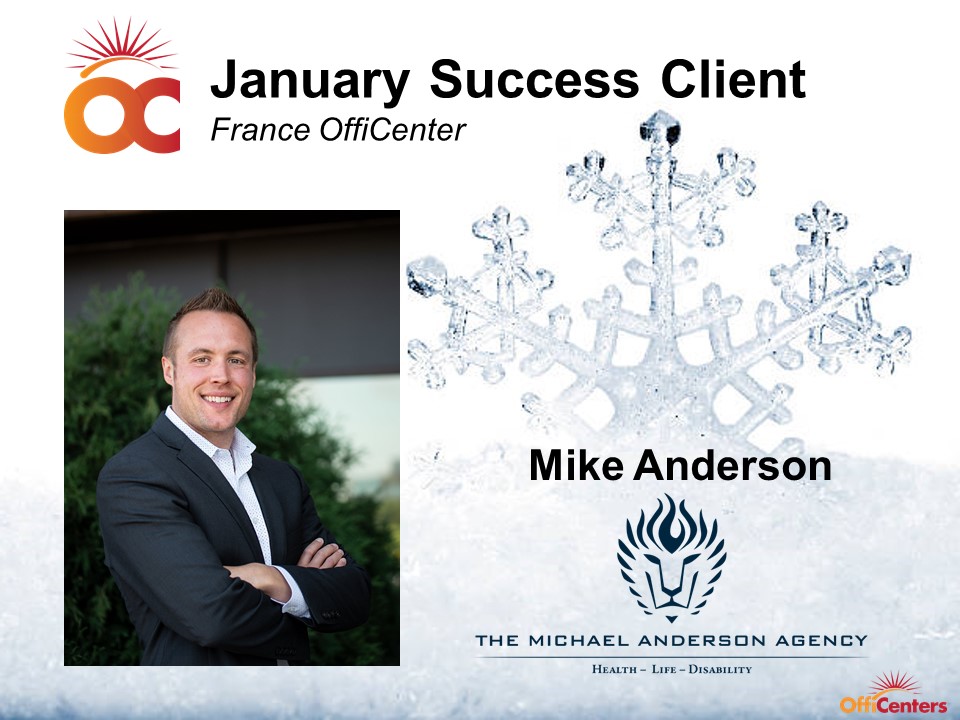 The Michael Anderson Agency has a simple mission, helping people make informed benefit decisions. Mike Anderson partners with you so you can focus on the things that matter most.  
Every business has a story, tell us yours.
I began my insurance career in 2012 and started The Michael Anderson Agency LLC in 2015.  We partner with employers with 2 - 200 employees to implement, manage and control costs associated with their employee benefit plans, including fully insured and self-funded health, dental, vision, life, disability, supplemental and other voluntary benefits plans. The Michael Anderson Agency LLC also works with the Self Employed and individuals who purchase health, life and disability insurance on their own.  We are also MNSure certified! We strive to be a partner in our client's insurance planning!
You were chosen as this month's Success Member. Tell us about a recent Success.
We recently had a small group client with 8 employees on their company health plan entering the renewal process.  After reviewing all of the company's options, we were able to save the employer and employees over 16k per year in insurance premiums and keep a similar plan design!  The employer was then able to reallocate a portion of the savings to enhance the overall employee benefit plan!
No one likes to brag about their business, but if you HAD TO . . .
We strive to provide the absolute best in customer service.  Individual and the small group insurance markets are mostly commoditized.  Each of the brokers in the space are selling the same products at the same rates.  Because of that, service and value-added services are what separate The Michael Anderson Agency LLC from the competition!  I think if you were to ask my clients what they like about working with me, they would tell you we are prompt, professional, responsive, clear and kind!
We learn from our mistakes, especially in business. Give us some words of wisdom.
Fail up!  Make sure every 'fail' or 'mistake' makes you better!
What "teacher" has made the most impact on your life and why?
Undoubtedly my dad!  I grew up in a small business family, my father owned restaurants in the north east metro.  Service and always doing the right thing were ingrained in me as a child.  Now that is the foundation of all the business relationships we have built!
What might someone be surprised to know about you?
I ride a custom motorcycle!
If you could have only one super power, what would it be and why?
I think I would want to fly.  Outside of all the amazing things you could do for good – it would be totally awesome!
What's the most interesting thing you've read or seen this week?
This was the last week in the individual & family health plan enrollment on MNSure, so there wasn't a whole lot of non-insurance material consumed.  But, I am on my 3rd listen to Think and Grow Rich!
Why do you choose to WORK AWESOME at OffiCenters?
OffiCenters gives me the flexibility of multiple locations throughout the metro to run meetings or make a stop in between field appointments.  Jill, Faye and Jade are fantastic!  They are always warm and welcoming to me and my guests J
How else can people CONNECT with you?
Social Media!!
https://www.linkedin.com/in/themichaelandersonagency/
https://www.facebook.com/themichaelandersonagency