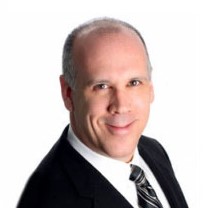 Charles Goldstein, Attorney At Law and Senior Professional in Human Resources, acts as your business' temporary, part-time in-house counsel. Charles provides advice, guidance, and representation on Human Resource and Employment Law issues, ranging from hiring to termination and everything related to the employment process. Keep reading for more!
Every business has a story, tell us yours.
I have practiced law for approximately 30 years and have taken pride in advising and representing clients, both individual and corporate, in a variety of legal matters. Employment law is my passion, helping small to medium-sized business owners face the myriad of human resources issues and employment laws efficiently and effectively.
I focus upon performing a human resources audit, creating current, comprehensive, compliant and customized Employee Handbooks, and working for the business to advise on interpretation and enforcement of the policies established in each of those processes.
You were chosen as this month's Milestone Member. Tell us about your Milestone achievements.
After having had the experience of establishing and operating my own law firm for nearly twenty years, my current Milestone is having established a solo law practice devoid of the overhead and complexity of a firm. The result is efficient and effective service to client businesses on employment law matters at a reasonable cost.
No one likes to brag about their business, but if you HAD TO . . .
As evidenced by my article writing for legal journals in the past, I am a hard working (approximately 25 articles published in legal journals, most in Hennepin Lawyer magazine), knowledgeable, compassionate and up to date attorney. My articles include comprehensive summary and analysis of human rights related sexual orientation topics in the area of employment, 'collaborative litigation', and other topics of modern-day interest.
I can improve the operations of a business exponentially by auditing human resource issues, improving productivity, compliance and office atmosphere. I operate on a flexible basis at a reasonable cost, combining both the human resources and legal perspectives.
I am highly approachable, resourceful and greatly enjoy providing helpful input on legal situations (just ask my St. Louis Park office mates!). I stay current on legal developments and strategies and take pride at getting the 'upper hand' in legal situations, while being mindful of the importance of collaboration and compassion. Think of me as 'The Shark with a Heart'.
We learn from our mistakes, especially in business. Give us some words of wisdom.
As my Grandmother once taught me, don't rely on others and you won't be disappointed. When I operated a law firm which peaked at ten employees, maintaining order and doing 'damage control' became a lot of what I was doing on a frequent basis. Stay 'lean' and rely on yourself and you won't be disappointed in the results so long as you are doing your best.
What "teacher" has made the most impact on your life and why?
Norton Juster, author of "The Phantom Tollbooth"- So many quotes that are helpful.
Here are a few:
"So many things are possible just as long as you don't know they're impossible."
"You must never feel badly about making mistakes ... as long as you take the trouble to learn from them. For you often learn more by being wrong for the right reasons than you do by being right for the wrong reasons."
"With the right combination of words and numbers, anything is possible."
"Many places you would like to see are just off the map and many things you want to know are just out of sight or a little beyond your reach. But someday you'll reach them all, for what you learn today, for no reason at all, will help you discover all the wonderful secrets of tomorrow."
What might someone be surprised to know about you?
I created and distributed a stress reduction program that had national distribution and was recommended for purchase by two national library journals.
I play guitar and sing at local open microphones.
I play dodgeball Sunday evenings to stay on my toes!
If you could have only one super power, what would it be and why?
Create time for people.
What's the most interesting thing you've read or seen this week?
The stories covering the unfolding dynamics of the partial federal government shutdown and the perspectives on the impact on our politics and national security- a seemingly ironic juxtaposition.
Why do you choose to WORK AWESOME at OffiCenters?
Talk about preaching to the 'choir'!
1. Great networking with colleagues in the work areas and at events in the suites.
2. Working areas replete with nice views, comfortable and ample working space, and a great selection of coffee, tea and beer (but not during day on the beer).
3. Great Staff- available, helpful, friendly, hardworking and smart.
4. The reasonably priced and flexible services available.
5. Excellent locations in nice buildings, with comfortable and classy waiting areas for clients.
6. The encouragement of collaborative working and marketing (Milestones being just one example).
7. Special events- holiday luncheons (lasagna was delicious, but not so much next time around!), PowerLunches, etc.
8. Prestige- everyone who is anyone in town seems to know about it.
9. The potential for expansion into a windowed office.
10. The outstanding reception of clients in the lobbies.
In addition to our Member Directory, how else can people CONNECT with you?
I am in the St. Louis Park working area at least 2-3 times per week.
I answer my cell phone directly at 952-261-6571 and return all telephone messages within 3 hours or less.
Charles-Goldstein.com (just think of me as the lawyer with the hyphenated name)
I am always glad to enjoy some OffiCenters coffee with you and talk over your (or your clients') needs for Human Resources/Employment Law help.