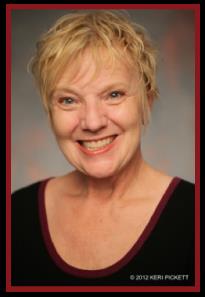 Mary Schmid, founder of Your Brilliant You, is a Professional Business Coach that specializes in coaching professionals and entrepreneurs to develop the awareness, strategies, and skills they need to be successful. Mary empowers clients to find a better way to identify and transform their thoughts, attitudes and beliefs so that they love their work and love their life! Learn more below!
Every business has a story, tell us yours.
Whether it be a professional ski instructor, carnival vendor, executive healthcare leader, nurse, speaker, teacher, or entrepreneur, and even a camp counselor for 9 year od boys, the question has always been in the back of my mind… why do we easily click with some people while with others it feels like such a struggle to talk with them? Truth be told, we may simply avoid them. The answer to the question is what I love to do…teaching people how to talk to one another. At the intersection of sales, leadership and communication, one without the other is ineffective, I teach people the science and skills of how to lead conversations that build trust and clients for life. I do this through professional speaking, consulting, strategic work sessions and 1:1 mentoring programs.
You were chosen as this month's Innovator member. What does being an Innovator mean to you?
That I am curious enough to ask the question of why, smart enough to listen to the answer, and bold enough to find the missing piece to a pervasive, expensive, frustrating problem and figure out how to be the solution to what is not working.
No one likes to brag about their business, but if you HAD TO . . .
As one client said to me, "This really works!" Simple, true, and there is more to it. The work I do is based on 30 years of neuroscience research and practical application. Being certified by the best in the world in Conversational Intelligence®, positions me with a proven, reliable system to teach people their conversational edge. With this as the foundation, the really fun part is customizing to meet individual client goals. So there is never one solution for everyone. From CEO to team member, to business owner, or to parent of that teenager, you know how to talk with people, not at them. And knowing this what gets results.
We learn from our mistakes, especially in business. Give us some words of wisdom.
Stop listening to others who want to sell you their blueprint and overnight success.
I laugh at myself now, been there and done that. It was all to easy to buy into that next big promise for success easily and quickly. It does not work!
Instead get clear on your business model, what you offer, and then find mentors who are wiling to teach you how to get there. Be willing to do the work and stay the course.
Share the best advice you ever received.
Step up and stay out.
Describe your perfect day off.
Warm Caribbean Beach, after a couple of fabulous scuba dives, hot shower and a cold beverage and then ready to go into town to be with the locals. This experience gives me the best of both worlds, exploring the oceans and exploring the people and cultures.
What might someone be surprised to know about you?
I like adventure. Spent a month in Oman diving in the middle of the Arabian Sea, 120 mile from shore and there was nothing in the ocean except our live aboard boat and Hump Back Whales.
Together we are stronger. Tell us something you like about being our member.
I love the community, collaboration, and connection with others. It started out with coworking and grew to our own office with 3 other business owners. Even with that, many days you will find us in the coworking space enjoying the sunny view and great people. I love that I feel like I am in partnership with you…that no problem is too big or small and it always gets taken care with a willingness and appreciation.
If you could work anywhere under the sun, where would you choose?
For right now—here. While I have the flexibility to move anywhere I want, I chose to be here with family, friends, and OffiCenters!
How can people CONNECT with you?
Mary@maryschmid.com; 612-964-6002; Yourbrilliantyou.com