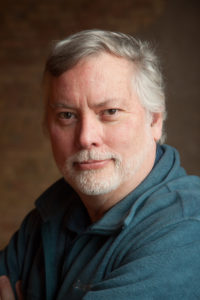 Dan Fenner, Co-Founder of Print Arts Midwest, offers a new Minnesota based Non-Profit organization that has a mission to help photo and print artists learn and grow. They offer educational classes to help you learn more about Photography, both film and digital, High Quality Digital Art Printing, Screen Printing and Letterpress Printing. Learn more below!
Every business has a story, tell us yours.
With over 35 years of experience in the photo department of the Star Tribune, years at Apple and the Mpls Photo Center, I hear often from people that just got a "great" camera, but, the photos just don't come out great. "Can you help me learn?" Yes, I can. With our network of professionals, we can help you learn to take better photos and how to share them.
You were chosen as this month's Success Member. Tell us about a recent Success.
We have had great interest in our programs and classes. Last month we had a great meeting of photojournalists, this week we have a fantastic opportunity to get your cameras cleaned and lenses adjusted, learn about creating photo gifts and next week a seminar on night photography.
No one likes to brag about their business, but if you HAD TO . . .
It's all about the people! Our instructors have been teaching photography or have been professionals photographers for years.
We learn from our mistakes, especially in business. Give us some words of wisdom.
People really want to help, you just need to ask!
What "teacher" has made the most impact on your life and why? Two people, Gary Skunberg, my photography teacher in high school. Mr. Skunberg let me learn at my own pace. Earl Seubert, the chief photographer at the Minneapolis Tribune who hired me out of school who trusted me just to do what works. He sent me all across the country helping to cover events from coast to coast.
What might someone be surprised to know about you?
In high school I was part of the On The Job training program. I left school early everyday to go and work for a local photographer, ME!
If you could have only one super power, what would it be and why?
Teleportation, there are so many places I want to see!
What's the most interesting thing you've read or seen this week?
Watched several videos about the dye sublimation process.
Why do you choose to WORK AWESOME at OffiCenters?
Again, it's all about the people, from Lori on down, they are all great! And, through the networking events, I've met several clients that have become friends.
In addition to our Member Directory, how else can people CONNECT with you?
PrintArtsMidwest.org dan@PrintArtsMidwest.org and www.givemn.org/story/Print-Arts-Midwest