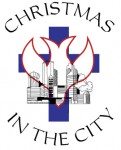 Pastor Michael Angelo Pilla, with Jesus in the City Fellowship, is in his 17th year of presenting Christmas in the City. Their program is designed to make Christmas special for a less fortunate family in the Minneapolis area by providing them with a Christmas tree, dinner, and gifts for each family member. Continue reading to learn more!
Every business has a story, tell us yours.
Pastor Michael Angelo Pilla was an international award winning jewelry designer and goldsmith before being called to Urban Ministry. Pastor Michael grew up in St. Paul's Lower East Side, also known as "Little Italy." He received his calling to Urban Ministry in 1992; but he was reluctant to leave the jewelry industry so abruptly. However, he surrendered to God and this moment marked the beginning of Michael's journey into ministry, which led to him to attend Seminary in preparation to fulfill the work, which God had called him to do.
Jesus In City just completed 20 years of ministry now in South Minneapolis has touched 1000's of individual and has brought meaningful and lasting change into men and women and their families lives. We are also in our 17th year of Christmas in the City. Learn more about sponsoring a family this holiday season HERE.
You were chosen as this month's Success Client. Tell us about your most recent Success.
We recently moved into a new building this past summer and we held a women's conference that has helped facilitate positive change in their (and their children's) lives. I strive to do my work with excellence and with passion.
No one likes to brag about their business, but if you HAD TO . . .
We have the privilege of being part of a ministry that is in the business of changing lives and has a lasting impact.
We learn from our mistakes, especially in business. Give us some words of wisdom.
Do not look back and do not beat yourself up, trust that God is working all this out for His good.
Share the best advice you ever received.
Walk in humility and trust that God is good and that He has His hand on me.
Describe your perfect day off.
Sitting in my boat on one of the many beautiful lakes in Northern Mn, or watching my son Gabriel pitch on his high school team.
What might someone be surprised to know about you?
That I love to cook and I am a passionate artist. (I actually have a design company as well).
Together we are stronger. Tell us something you like about being our client.
I love the kind and professional staff at OffiCenters.  Every one of you have servants hearts and it shows in your product and the ambiance that you create for all of us who use it.
If you could work anywhere under the sun, where would you choose?
I have a fondness for the Colorado Rockies but it has been a decade or more since I have been there.
How can people CONNECT with you?
My mobile is 612-730-3390, or 952-253-0523, and my email is michaelangelo@pclink.com.