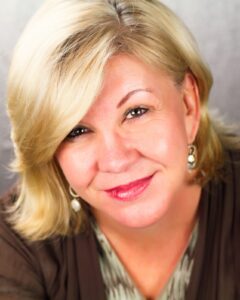 Sheryl Hill, Founder and Executive Director of Depart Smart, has made it her mission to save lives by preparing people to travel abroad safely. For more than a decade, she has worked to shed light on poor safety standards, advocate federal and state protections for U.S. students and citizens abroad and empower individuals and families with safety education. Read more about Sheryl below.
Every business has a story, tell us yours.
We are host family to 8 international youth for more than 12 years. When a letter arrived naming our son "Student Ambassador to Japan" we were elated and wanted to give him the world. We did not know then that our children die more often studying abroad than in car wrecks, or that travel and tourism consumer safety are extremely poor. Tyler died a preventable death on a student trip to Japan. More than 87.7M US citizens travel abroad with dumb luck. They don't protect themselves with travel vaccinations or insurance, know emergency numbers abroad, or how to mitigate situations when they happen. They get sick, they get hurt, they are killed, and much of the time they don't have the skills, tools, or resources to get appropriate help and home. We are on a mission to lead the world in life-saving travel safety training.
You were chosen as this month's Milestone Member. Tell us about your Milestone achievements.
We are proud to be Minnesota Cup Impact Division Finalists, Telly Award winners, Health at Work Silver Award winners, and Guidestar Platinum participants. We created the first consumer-driven travel safety online training to help you and the people you love Depart Smart with Travel HEROES Safety skills, tools, and emergency action plans. Three hundred people have enrolled in Travel HEROES Safety Training, five lives have been saved. St. Cloud State University Confucius Institute is our successful pilot project. OffiCenters community has lifted us up to amazing new beginnings. We wrote and passed Minnesota and Virginia student abroad transparency safety laws. We advocated for the page in your passport alerting you to register your trips at the state department, travel insured and get travel preventive medicine.
No one likes to brag about their business, but if you HAD TO . . .
We are the only nonprofit advancing travel safety consumer protections and training in award-winning ways. Major news seeks us out as travel safety experts as seen in CNN, ABC, CBS, NBC, FOX, Washington Post, Forbes, USA Today, US News, and more. We are bootstrap nonprofit who can't sleep nights knowing people are going abroad at risk, underprepared, unable to be their own HERO on foreign soil.
We learn from our mistakes, especially in business. Give us some words of wisdom.
Begin with gratitude. Every day you can make a positive difference in someone's life.
Plan your work, work your plan, listen to your customers.
We were being reactive too often to student deaths, instead of preventive in our efforts. Transparency reporting doesn't really prevent incidents, although passing laws are notable achievements. We needed to do more. We were students learning for years. We listened to our audience and became the teacher.
Our passionate team comes together to save lives. Our chair encouraged us to implement IOS – traction. We have traction meetings weekly to reach goals. We use Strengths Finders to assign projects to persons whose 'strengths' fit the mold. We didn't do this in our early years.
What "teacher" has made the most impact on your life and why?
I LOVE how Lori and Lea build community and give back. Our success is their success. We couldn't do it without them. These relationships stand the test of time. We are trying to gain that skill by osmosis. They have raised us up in amazing ways. We benefit from the network and neighbors at OffiCenters.
Robin Kocina, Media Relations, is also a brilliant teacher. She taught us that we must stop competing and begging for donations, that we needed to earn revenue in value-added services. In the next year, we are commercializing Travel HEROES Safety training into employee wellness programs in a self-sustaining business model.
What might someone be surprised to know about you?
Until I was six years old, I lived in a two-room tar papered shack with no running water with a single mom and three siblings. My mom taught me to be grateful for love, health, a safe place. My mom is Choctaw native American.
I am a master scuba diver. An award-winning author of Walking on Sunshine – A Spiritual Memoir. I love to paint with acrylics. My art hangs in local businesses.
If you could have only one super power, what would it be and why?
The ability to stop people from hurting each other with love. Why? It would end war, prejudice, hate, and create peace on earth.
What's the most interesting thing you've read or seen this week?
I'm reading Scaling Up to prepare for our next big thing.
I got to see my youngest son, a UWISC biomed engineer finishing his masters' degree, on his way to a job interview in San Jose on Facetime! #ProudMama
Why do you choose to WORK AWESOME at OffiCenters?
Feels like family with amazing creative, intelligent, caring people all around us.
In addition to our Member Directory, how else can people CONNECT with you?
sheryl@departsmart.org
Twitter: SherylDHill @DepartSmartorg
Facebook: SherylDHill @DepartSmartOrg
LinkedIn: https://www.linkedin.com/in/sheryldhill/
DepartSmart.org – Make travel safety a priority. SAVE LIVES.