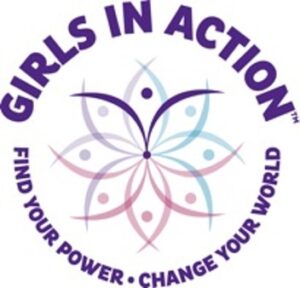 Girls in Action™ (GIA) was founded in 2005 by Dr. Verna Cornelia Price to address the rise in violent, destructive, and delinquent behavior being exhibited by the female students at Minneapolis' North High School. They now have impacted over 3,000 girls across 15 sites in the Twin Cities metro area with chapters in Detroit, Chicago, Atlanta, Guatemala and Kenya, Africa with a goal to expand across the USA and globally. Learn more below!
Every business has a story, tell us yours.
In 2005, Dr. Verna Cornelia Price, Author, community leader, professor and human potential expert received a call from North High School in Minneapolis to help mentor the girls there to stop fighting and start taking their education seriously and become the positive and smart young women they had the potential to become. Dr. Verna answered this question by creating Girls in Action, a weekly empowerment and mentoring program designed to help girls find their personal power and change their world. The program started with 100 girls, 5 Lead Mentors and 40 Volunteer Mentors and has now impacted over 3500 in the Twin Cities, Chicago, Detroit, Atlanta, Guatemala and Kenya, Africa with 35 Lead Mentors and over 150 Volunteer Mentors.
You were chosen as this month's Milestone Member. Tell us about your Milestone achievements.
2005 – Started with 100 high school girls and one school
2010 – Expanded program to included junior high girls – reaching over 300 girls
2016 – Expanded program to include community-based sites
2017 - Serving over 350 girls across 14 schools and community-based sites
No one likes to brag about their business, but if you HAD TO . . .
We have taken the graduation rate for girls of color in Minneapolis Public Schools from 60% to 95%. Girls in the program are twice as likely to graduation from high school on time and attend college. We have seen a 75% decrease in fights among girls in the program and 67% increase in grades.
We learn from our mistakes, especially in business. Give us some words of wisdom.
Be careful to manage your growth. Take care of your supporters and always remember to send thank you cards!
Share the best advice you ever received.
Take time to listen. See the innocence in others. People don't know what they don't know.
Describe your perfect day off.
Visiting a Girls in Action site and seeing the girls engaging with their mentors and hearing one girl tell her story of how her life has been positively changed because of her participation in the program.
What might someone be surprised to know about you?
I was homeless at the age of 21 living out of a paper bag.
Together we are stronger. Tell us something you like about being our member.
Having the support of OffiCenters has not only helped to stabilize my organization but also to expand our connects to so many type of business and community leaders. Thank you Lori, Lea and Team! I appreciate you!
If you could work anywhere under the sun, where would you choose?
Bahamas!
How can people CONNECT with you?
Our website – www.giaction.org or send me a personal email – drverna@jcama.com