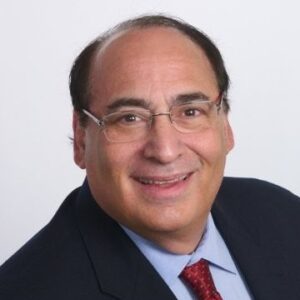 The Fabulous Bob Kaufman, Founder of Executives in Motion (EIM), offers a membership organization exclusively for senior and executive level professionals who want access to affordable, effective tools when they are in career transition. Below, Bob shares more about EIM and how he came up with the idea while working at OffiCenters! 
We provide a boatload of networking and other tools for our members that they either could not find other places because they are unique to EIM or which are bundled together and priced so affordably that they are a relative bargain for the professional at a senior level who is in the midst of career transition. This venture kicked off live on June 18th of 2019 so we are the new kids on the block. I would never have had the idea for EIM without connections with two very important people, both who are OffiCenters coworkers and collaborators.
The first is Barb Adams, President of Executive Coaching Insights, who has spent the last 20+ years offering outstanding support and advisory services to executives who are in career transition or who wish to further their careers as corporate leaders. The second is Wes Roper, who is a Franchise Consultant with Frannet in Minnesota, the Dakotas and Western Wisconsin. Wes has a unique analytical mind and is one of the best networkers I have ever met. He is rife with creative ideas and helpful contacts to make a career search or a new entrepreneurial venture like mine move forward. I have also made several other helpful connections since I began coworking and collaborating through OffiCenters. 
If you are interested in finding out why I am the "The Fabulous" Bob Kaufman and not just "Bob Kaufman" call me at 612-578-3209 or email me at rkaufman@executivesinmotion.com. If you know of anyone who is at a senior managerial or executive level and is the midst of or contemplating a career or job transition please refer them to our website at www.executivesinmotion.com.