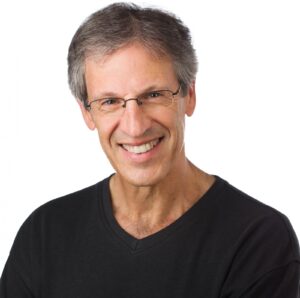 Howie Milstein, Founder of Launchpad Career Coaching, guides people along the path toward career fulfillment, by giving them the tools to effectively position themselves in a competitive job market, and the confidence to tell their stories to networks and prospective employers. Below, Howie shares the power of connections at OffiCenters. 
First, OffiCenters is a place that I can call home, and it feels like home! It's the perfect setting to meet with my career coaching clients, where it's quiet enough to have great conversations, and there are people around to give it a community feeling. The community experience is immensely important to me.
Everyone I meet is always a potential referral source or client. I have a few dear connections who also call OffiCenters home, like Judy Zimmer, Cathy Paper and Jon Halleen. But I'm also meeting other people who I'm very happy to annoy on occasion! Judy introduced me to Joey Pepka "taking the SH out of IT" in her typical masterful fashion. She's the best! Joey has since had the opportunity to improve my digital life and is now on speed dial should I need him to rescue me! And I think that Jason Jones and I will need to seriously compare notes some day – we seem to share some pretty common values and business ideas.
I'm like the easiest person to find on the planet. LinkedIn, where I'm not competing with a bunch (any!) of Howie Milsteins, but people can always reach out at howiem@visi.com, 612-747-7171, or just come to Park OffiCenter and scream my name really loudly!