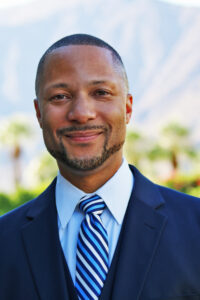 Zaylore Stout, of Zaylore Stout & Associates, LLC, founded his law firm in 2012 to serve as a trusted advisor to small and medium-sized businesses in the area of employment law. They defend companies in discrimination, sexual harassment, wrongful termination, and wage & hour disputes from litigation all the way down to in-house investigations. Below, Zaylore shares why he chooses to Work Awesome at OffiCenters. 
OffiCenters has allowed us to remain flexible and extremely competitive when it comes to the pricing of our legal services. Maintaining a low overhead means we are able to pass on those savings to our clients. Now when was the last time you heard that from a law firm?
I met Don Hoffer, a full-time member in St. Louis Park, at an OffiCenter networking event back in 2014. Don graciously invited me to attend one of his BNI meetings. At the meeting, I connected with Kristin Kingsbury, another attorney. Since then, Kristen and I have been inseparable. We're roughly the same age, have both experienced professional challenges, and are able to confide in each other as colleagues and as friends. On a professional side, Kristin's practice focuses on business law while mine focuses on employment law. We frequently touch base on legal questions in the other's practice area and refer clients to each other when needed. You never know who you will meet at an OffiCenter event or where those connections will lead you. I've been amazed to find out that so many of my business contacts are or have been OffiCenter members. It's like the crossroads for small businesses.
We provide free employment law consultations to OffiCenter members and their referrals. You can connect with us at www.Stoutslaw.com 612-524-5561 or info@stoutslaw.com.