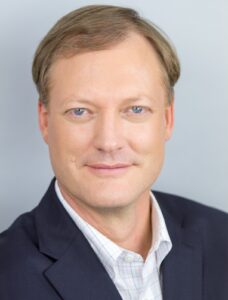 Charles Good is the Founder and President of CMG Mediation and Family Services, LLC. Attentive and non-judgmental, he specializes in helping families craft divorce-related agreements that are tailored to meet their specific needs. He is highly experienced in the family court system. After 10 years' making custody and parenting time recommendations to the court, and 10 more helping families develop their own plans for moving forward, Charles has supported a wide range of solutions.
He is committed to helping his clients and knows the hardships divorce can bring to families. Charles empowers separated couples to build a new kind of trust together. Mediation and Alternative Dispute Resolution (ADR) in general often lead to better, more productive outcomes for the adults and, most importantly, their children. He is patient and intelligent, able to help families avoid the difficulties that characterize traditional divorce. Below, Charles shares the impact OffiCenters has had on his business.
OffiCenters has been a great resource for me and my business. The connections I've made with other small business owners have helped me grow professionally and have supported the growth of my business. I was new to the Minnetonka area and was looking for affordable office space. I was referred to OffiCenters by a former colleague, Erin Kassebaum of Resolution Divorce Services. Shortly after joining OffiCenters, I decided to invest in a new website. Not knowing where to start, I perused the OffiCenter Member Directory and found Heather and Jeff Coughenor of Rebel 42. They helped me identify the message and voice for my business and then referred me to Ben Theis and Marty McTigue of Skol Marketing for the nuts and bolts of making my website. I was looking for guidance on how best to accelerate the growth of my small business. I attended numerous presentations offered through OffiCenters. A presentation on how to grow your business with email and social media by Trygve Olsen of BizzyWeb led me to invest in a digital marketing analysis which provided key insights into where there was room to grow my business. I've also attended networking workshops at OffiCenters by Teresa Thomas of WIN - Women in Networking. Even though I was the only male in the room, the group was very supportive and since then I've worked with Teresa on my individual networking skills, and have presented and participated in numerous WIN events. At one of the WIN events, I was talking to other small business owners about needing some marketing help and was referred to fellow OffiCenter member Connie Kroskin of Connie Kroskin Consulting. Connie has helped me develop a mission statement, a strategic marketing plan and a great brand strategy. OffiCenters has been more than just office space. It has been a launching pad for business relationships that have made an impact on the growth of my company. Thank you, Jan, Minnetonka staff, and OffiCenters!
Connect with me by phone (612-430-9495), email (cmg@cmgmediation.com), schedule a free 30-minute consultation through my website (www.cmgmediation.com), or find me in the OffiCenters co-working space!