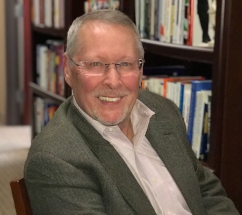 Peter Beaumont, member at Park, has partnered with Resultants For Business (RFB), a leading Twin Cities business advisory firm. Peter and the RFB Team work alongside entrepreneurs and executive leadership to implement the framework and tools proven to make companies great. Incorporating EOS® (as referenced in the book Traction) and the Value Builder System™ into their process, RFB helps owners eliminate frustration and get what they want out of their business. Below, Peter shares more about himself and how important networking is to RFB.
Building relationships through networking and community involvement is a vital focus for the RFB Team. One of my most important roles as a Business Advisor is leading, facilitating and collaborating with high performing teams. Establishing a foundation of trust with the clients I serve is critical, and often begins with a personal introduction or referral from my professional network. Getting plugged into the community at OffiCenters has allowed us to broaden our network, as well as, provided us with great facilities for account and partner meetings, and collaboration.
Because we service the entire Twin Cities and beyond, having access to OffiCenters spaces around the metro has made it very convenient to set appointments and meetings. When we book the larger conference rooms for all-day client facilitations, the staff has been extremely helpful in ensuring everything is just right. This high level of customer service combined with great networking opportunities are two of the key member benefits we enjoy. In addition, we are looking forward to collaborating with OffiCenters on special events in the near future, so be on the lookout for Resultants For Business presentations!