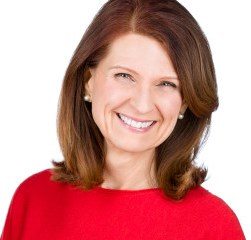 Meg Miller, Owner/Founder of Critical Next Step, can help you get your personal and family affairs in order for every critical stage of your life, helping with whatever stage of life you want to focus on. Below, Meg shares how easy it was to create connections after joining the OffiCenters community.
My business is built on getting people's personal and business affairs in order for their loved ones. In addition to that, I also offer personally vetted referrals for their more specific needs such as insurance, financial and legal planning. Knowing that I can offer my clients top level connections is critical to my business. I joined OffiCenters to meet other entrepreneurial professionals, find referral partners and also potential clients. The fact that I can make all of those connections at OffiCenters is incredible. And all it takes to get started is attending some of the most fantastic, fun, and wonderful networking sessions they offer! They are beautifully set-up. It is a warm, inviting, invigorating couple of hours of talking, mixing, sharing ideas and finding clients and resources. I've been to many other networking events, but the set-up at OffiCenters makes is easy to break through shyness and hesitation that can set in. It is so easy to meet new people, because we want to be there and we are all excited to introduce others to our core connections.
I am now a client, referral partner and working to increase my clientele with these new connections. It is so wonderful to connect with impassioned entrepreneurs and solopreneurs. We talk about creating new efficiencies, innovative ideas and business interactions. I feel empowered when meeting with such vibrant and dedicated professionals. My business is growing in depth and breadth. I was also granted the fabulous opportunity to give a PowerLunch in July 2017 "BAM! Getting Your Business Affairs in Order", which gave me visibility onsite and on YouTube. Even though I am currently a virtual member, I still have a community to reach out to and it's growing all of the time.