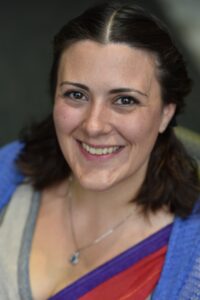 Suzanne Ferguson, Founder of Ferguson Tutoring, is committed to equipping our students with all the tools in the toolbox to ensure that they get where they need to go. Using their Whole Student Approach, they go beyond flashcards and worksheets to equip students with the skills they need to become better learners. Whether your child makes straight A's or struggles on every test, we can provide new insights, new techniques, and new strategies that will reveal the avid learner hiding inside. Continue reading to learn more!
Every business has a story, tell us yours.
I tutored in high school and in college – always loved teaching. After college I took a job teaching calculus at a boarding school in Wisconsin, then taught in St. Paul. While I still loved teaching, school administration didn't sit well with me. So I tutored. I kept a business office day job for consistency, which is where I learned basic accounting. I added on teaching for Kaplan, which is where I first learned about test prep.
My client base grew and grew and I solidified my connections with local high schools. When I needed to take a maternity leave with the birth of my first child, I called on a math teacher friend to work with my students. I got so many new clients while on leave that I kept him on as a contractor and soon I had multiple tutors working for me as independent contractors. Contractors became employees, tutoring ideas became a philosophy, and curriculum began to write itself. It was time to unify my thoughts and process, develop, and grow into a true company. Here I am.
You were chosen as this month's Success Member. Tell us about a recent Success.
In March 2017 I was the OffiCenters Milestone Client. I had been offering ACT Small Group classes for about a year. I had upgraded from cubbies to an office a few months before. I was growing. A year later, I've redesigned my class to lower the price, increase the margins, and put 12 students in a room instead of only 6. The result? Instead of barely reaching a 6-person capacity a day or two before class starts, we filled our first new section at 12 students two weeks before the first day. We had a waiting list.
No one likes to brag about their business, but if you HAD TO . . .
No one approaches individual instruction the way I do. People assume that because tutoring is individual, that is sufficient for it to be better. What they miss, is that tutoring provides the unique opportunity to go beyond simply providing an individual learning space for the academic material. It provides the opportunity to delve deeper into how the student learns. It provides the opportunity to help the student better understand the specific impediments he or she might have to learning and to brainstorm all the possible ways of overcoming them, all within the context of the specific lesson the student is working on at the moment. Because tackling habit, behavior, weakness, and strength is ALWAYS easier and clearer when put into a relevant context.
I especially love working with the students that we do. Specializing in high school math, science, and test prep, we often get very strong students who may have never had to study in the past. I love helping them to push beyond the limits of what they thought possible, when other programs were unable to help them make any progress.
We learn from our mistakes, especially in business. Give us some words of wisdom.
Know your weaknesses, and while you never stop working on them, bring in people for whom they are strengths to carry that load. All too often as business owners I think we feel as though we need to handle everything. And all too often as humans, we see passing our work on to others as weakness. It's not weakness if the end result is more efficient, better productivity. And, if you are able to focus on the tasks that emphasize your strengths, you'll feel more confident about the work that you do and be more productive in your own tasks.
What "teacher" has made the most impact on your life and why?
That's a tough one, because I've had so many. My dad has taught me to trust the numbers and my ability to understand what they mean. Dave Weinlick taught me both that it's ok to expect the best from my teachers and that it's ok to train and train and train them before sending them in to the classroom. And Dr. Paul Froeschl and Dr. Doug Shaw taught me the beauty of loving mathematics and how to share that passion with all kinds of students.
What might someone be surprised to know about you?
I question my ability to run this business EVERY SINGLE DAY. And I met my husband on craigslist. Replied to his personal ad while drunk. We've been married almost 12 years.
If you could have only one super power, what would it be and why?
For my thoughts to become produced stuff. Not just dictation, but every time I visualize a layout, form, organization tree, wiki, curriculum, EVERYTHING. I have so many ideas that are so carefully planned out and NO TIME to get it down and done. 🙂 I've often said that if I won the lottery I would pay someone to follow me everywhere and take notes AND direct a team of people to get the work I describe done.
What's the most interesting thing you've read or seen this week?
I'm revisiting articles from the past 4 months on how to teach mathematics so that people will stop hating it. A lot of fantastic research out of Stanford.
Why do you choose to WORK AWESOME at OffiCenters?
Jan, Nancy, Lisa, and the whole team are AMAZING and accommodating, the location is convenient, the office is BEAUTIFUL, and it would be too much work to move 🙂
In addition to our Member Directory, how else can people CONNECT with you?
Email: suzy@fergusontutoring.com
office: 952-525-2245
mobile: 612-520-1446
web: www.fergusontutoring.com
facebook: www.facebook.com/fergusontutoroing
twitter: www.twitter.com/FergusonTutor
instagram: www.instagram.com/fergusontutoring