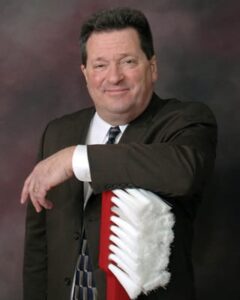 Don Hoffer, Donald J. Hoffer Insurance Agency LLC, provides flexible business, individual and family insurance and protection services. Their personal touch will help ensure that your business dollars are working harder. Don provides cost-effective solutions tailored to meet the needs of the employer and their employees as well as individuals and families. Learn more by reading on!
Every business has a story, tell us yours.
We've been offering benefits for over 30 years, creating money saving solutions for business and individuals.
You were chosen as this month's Milestone Member. Tell us about your Milestone achievements.
5 star award winner Twin Cities magazine, A+ rating with the BBB (31 years), decorated Army veteran
No one likes to brag about their business, but if you HAD TO . . .
We make sure you get the coverage and end results you expect and deserve. Nobody offers more guarantees than us.
We learn from our mistakes, especially in business. Give us some words of wisdom.
Our one constant is change. Flexible people who embrace it will survive and prosper.
What "teacher" has made the most impact on your life and why?
Darryl Gullickson (also an OffiCenters Member) suggested I set up shop here. It worked.
What might someone be surprised to know about you?
I'm not an 8 to 5 guy.
If you could have only one super power, what would it be and why?
The ability to see the future to better serve our clients.
What's the most interesting thing you've read or seen this week?
The Retirement Miracle by Patrick Kelly
Why do you choose to WORK AWESOME at OffiCenters?
We reduced our expenses and increased revenue; also our OffiCenters staff is organized and committed.
In addition to our Member Directory, how else can people CONNECT with you?
www.donhofferinsurance.com or by phone (952-582-2995), email (don@donhofferinsurance.com), fax (952-582-2996), Facebook. Call me or just stop in.