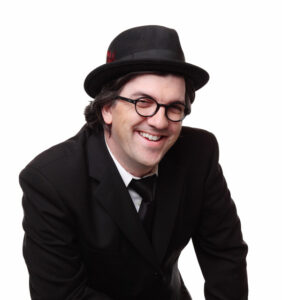 Jason Jones, of the Coaching Hour, is a certified coach who is committed to helping entrepreneurs hit their first six figures and beyond! His previous ventures involved communications media and entertainment. Being an entrepreneur all of his life, he finally gets to provide the program he wished he had when he started his first business 20 years ago. Read more below!
Every business has a story, tell us yours.
I became an entrepreneur when I was 16. I had a problem. None of the girls at the dance would dance with me. So I got this idea that if I was the DJ then they would find me interesting. So I rented some guys music, rented some gear and started a DJ business that put me through college. From that point forward I was hooked on the freedom to do things my way. I put a radio station on the air as a morning personality and made it the most listened to station in Duluth, MN with no billboards, tv ads or print ads. After a few years hosting the Jason Jones Show on WCCO radio, I was back in the events business. Combing theater, music, storytelling I created receptions, meetings and conferences that were surprising, moving and memorable. I used these methods with my experience and applied them to my regionally touring live comedy variety show, in fundraisers that set fundraising records and conferences tripling return attendance. Iteamed up with Bill Hermann to launch the Entertainment Experience. This start-up is a coaching and training company for event producers and performers to design and perform interactive theatrical experiences. We held workshops in Australia, London, Canada and attracted participants from across the US. I was hooked on coaching so he unwound himself from the events business and launched The Coaching Hour. The Coaching Hour is a coaching and training company that works with solopreneurs in the professional services to achieve earning six figures in 12 months.
 You were chosen as this month's Innovator Member. What does being an Innovator mean to you?
Being an innovator means using your creativity, intuition, and clarity to provide the most desirable and effective solutions.
No one likes to brag about their business, but if you HAD TO . . .
I'd say that my Mastermind is powerful and unique in all the tools it provides to stay accountable to goals, develop savvy business skills and become extremely client attractive.
We learn from our mistakes, especially in business. Give us some words of wisdom.
Discover what you are committed to for your clients and speak to them from that point of view. You will never sell again, only passionately advocate for them.
What "teacher" has made the most impact on your life and why?
My 10th grade English Teacher Mr. Johnson made a huge impact on me. I was a c student in high school. It was all a bad experience until Mr. Johnson invited me to attend his publications class for the school newspaper and year book. I was in shock that he would ask me since my grades were poor. I enthusiastically accepted and became the fedora wearing school photographer. I discovered a passion for media and a positive direction thanks to Mr. Johnson. We are now friends on Facebook and I get to cheer him on in his accomplishments that he shares.
What might someone be surprised to know about you?
I was hired by a popular producer of house music from Australia who goes by the name KarpeDM to record vocals for a dance song he was creating. It was so amazing to hear what he did with my voice.
If you could have only one super power, what would it be and why?
The power to grant wishes because it's the best super power ever!
Why do you choose to WORK AWESOME at OffiCenters?
I enjoy the energy, style and professional manner which the crew runs the floor and all the great people who come in and out.
In addition to our Member Directory, how else can people CONNECT with you?
Telepathy although reception is not always the greatest. So call me at 651-646-8083 or email at Jason@thecoachinghour.com