St. Patrick's Day
Event Navigation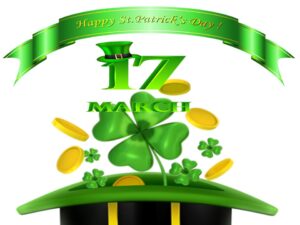 What do the color green, parades and March 17th have in common?
Of course, it is St.Patrick's Day (also known as the Feast of St Patrick).
St. Patrick's Day is celebrated by millions of people across the globe. People wear the color green, drink green beverages and decorate houses and decorate with shamrocks. In fact, the wearing of the green is a tradition that dates back to a story written about St. Patrick in 1726. Legend has it that St. Patrick wore green clothing and used the shamrock to illustrate the Holy Trinity!