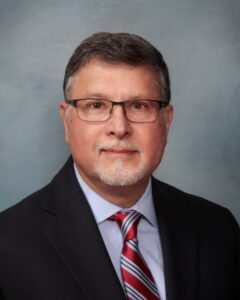 Allan Shapiro, of Finn Shapiro LLC, offers a personal injury trial law firm with over thirty years experience providing skilled and aggressive advocacy with integrity. They can help by making sure your legal rights are protected and see that you receive all the benefits that are available to you. Learn more by reading below. 
Every business has a story, tell us yours.
Finn Shapiro LLC is a personal injury litigation firm that primarily represents people who are injured in an accident. Also, we assist families who have lost a loved one due to someone's negligence at a time when they really need our help. Our goal is to obtain full compensation for the injury or loss.
You were chosen as this month's Success Member. Tell us about a recent Success.
Last week we helped a seriously injured individual recover for the loss of his automobile and established continuing wage replacement for him so he could focus on getting better and not worry about paying the rent and feeding his family.
No one likes to brag about their business, but if you HAD TO . . .
Personal injury litigation is a very competitive business. I started as an insurance defense lawyer so I know how the other side operates. My legal assistants and I have years of experience which allows us to anticipate problems and stay several steps ahead of the opposition.
We learn from our mistakes, especially in business. Give us some words of wisdom.
We learned to rent an office from OffiCenters and not from Executive Suites.
What "teacher" has made the most impact on your life and why?
As a judicial clerk for Judge Eugene Minenko I learned to treat people with respect, to try to understand their point of view and to maintain a sense of humor. These lessons have served me well in all aspects of my life.
What might someone be surprised to know about you?
I drove a taxicab in NYC during several summers in college.
If you could have only one super power, what would it be and why?
I would like to be able to read minds. I would know what was true and not true and clean up at the poker tables in Vegas.
What's the most interesting thing you've read or seen this week?
I watched a wonderful Indie movie about the Nazi occupation of the island of Guernsey: "The Guernsey Literary and Potato Peel Pie Society".
Why do you choose to WORK AWESOME at OffiCenters?
OffiCenters was kind enough to take us in when our previous landlord was evicted and all the tenants had to find new offices. Little did I know how awesome it would be to be here and how nice everyone was in the Suite.
In addition to our Member Directory, how else can people CONNECT with you?
Allan Shapiro
Finn Shapiro LLC
952-541-1000
ashapiro@finnshapiro.com