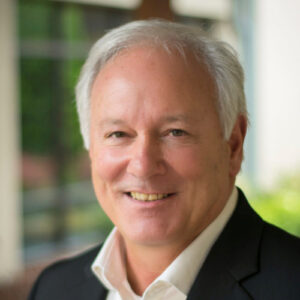 Jim Printup, Owner of The Oasis Group, provides workplace focused Employee Assistance Programs. The Oasis Group helps the organization, management and employees with the goal of healthier employees and workplace climate. Jim shares more below! 
Every business has a story, tell us yours.
After years of working for a large international Employee Assistance Program (EAP) vendor, I felt I could provide better services at a lower cost. For 20 years I have done so. I help other businesses effectively deal with employee issues. That involves helping the employee and the managers too. I also get called in to deal with crisis situations in the workplace.
You were chosen as this month's Milestone Member. Tell us about your Milestone achievements.
• 1996 Board member of the Employee Assistance Professionals Association (EAPA) 7 years
• 1998 Formed The Oasis Group with two other EAP professionals
• 2000 Became sole owner
• 2006 Board member of the Employee Assistance Society of North America (EASNA) 3 years
• 2018 Get to work with OffiCenters 😊
No one likes to brag about their business, but if you HAD TO . . .
Every day I get to help people help themselves. I also help organizations solve people issues. Every day is different and always rewarding. Because I have been a member on the two major EAP board of directors, I consider myself an EAP purist and take the opportunity to provide EAP services as they should be. The best part…it's my business and while it can be busy, I can also take the time I need for other priorities like my expanding family!
We learn from our mistakes, especially in business. Give us some words of wisdom.
• Acknowledge them
• Own them
• Learn from them
• Process and move on from them
The only bad mistake is one you do not learn from. If we deny or dwell on them, we do not learn nor grow. The frustration of staying stuck can turn into self-destructive shame.
What "teacher" has made the most impact on your life and why?
There are so many that would fall into this category. My parents, a few high school teachers as well as clergy helped open my eyes…not so much to their point of view, but rather how to see things from a number of viewpoints…as others usually have a reason for their point of view. Unlike my earlier years when I might have been intimidated by someone who is better or different than me, I now see it as an opportunity to learn and become a better person.
What might someone be surprised to know about you?
I am a great partner in trivia contests…especially those that focus on music. Name a song from 1964 through 1975 and I could probably tell you who sang it and sing most of the lyrics.
If you could have only one super power, what would it be and why?
Healer. There is a lot of pain in this world…physical, emotional and spiritual. Some is preventable…some not. The other would be the ability to fly. I can only assume it would help me deal with my fear of heights.
What's the most interesting thing you've read or seen this week?
The light shows on the ceiling in the huge main hall of the Hilton Union Station Hotel in St. Louis. It is simply amazing. They play on the top of the hour and last 10-15 minutes. My two favorite shows featured the Beatles and Queen.
Why do you choose to WORK AWESOME at OffiCenters?
I spend more time on site at the organizations I serve than in my office. I was spending way too much money having the one office that I rarely used. Because my clients live throughout the Twin Cities, I love the number of locations that are available. Also, the staff at my Edina location (Rachel, Cindy and Bobbi) are the best!
In addition to our Member Directory, how else can people CONNECT with you?
Jim Printup
(952) 252-0019
jim@theoasisgroup.net