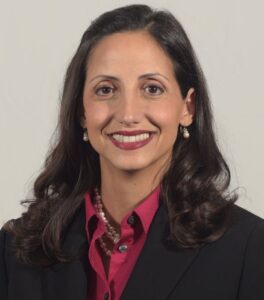 Ellie Vilendrer is a top-rated corporate attorney and the Founder & CEO of Vilendrer Law, PC. Ellie has over a decade experience practicing law and advises businesses and individuals on a wide-range of corporate, intellectual property, and employment law issues. Keep reading to learn more!
Every business has a story, tell us yours.
I opened my transactional business law practice in 2013 after spending several years representing clients on both sides of the v., as a litigator. My litigation experience gives me valuable insight into risk mitigation as a transactional corporate attorney, helping clients with contracts, intellectual property protection, and other business matters.
My experience as a litigator also taught me that litigation is wasteful, costly, and destructive to relationships. I learned that early resolution of disputes usually leads to much better outcomes, so I created a niche practice of helping clients resolve disputes outside of court, in addition to my traditional corporate law practice.
You were chosen as this month's Success Client. Tell us about your most recent Success.
This month I am featured in Minnesota Business Magazine as a Young Entrepreneur, as a dual business owner of both my law practice and a predictive analytics for apps company, Hitsfu Corp.
No one likes to brag about their business, but if you HAD TO . . .
I am a top-rated corporate attorney (AV-rated on Martindale Hubbell, Super Lawyers Rising Star, Southern California Top Women Attorneys, rated 10/10 on Avvo.com, and Up-And-Coming Attorney). I am frequently invited to speak for national audiences on the topics of negotiation strategy. My articles on negotiation strategy have been published in leading national legal publications, including "Corporate Counsel" and "The Legal Intelligencer." Demonstrating I can put theory to practice, I achieved the best outcome in a negotiation competition among 60 professional negotiators from around the world in 2015.
We learn from our mistakes, especially in business. Give us some words of wisdom.
Be very strategic and thoughtful about how you spend your resources (time, money, network). Assess how your business plan is working for you and make adjustments to it as you go to maximize the return on your investments.
Share the best advice you ever received.
Don't mistake activity for productivity.
Describe your perfect day off.
My perfect day off is spent at the water park with my family, eating a good dinner, then either watching a movie or singing karaoke to finish the evening.
What might someone be surprised to know about you?
I used to be a competitive runner and body builder. I am trilingual.
Together we are stronger. Tell us something you like about being our client.
I love that you facilitate lots of networking opportunities for us.
If you could work anywhere under the sun, where would you choose?
I would literally work under the sun, instead of in an office. I am actually typing this up on my front porch, under the sun.
How can people CONNECT with you?
People can sign up for my newsletter on the bottom of my website, VilendrerLaw.com; or send an email to Ellie@VilendrerLaw.com. Watch my video below to learn more!