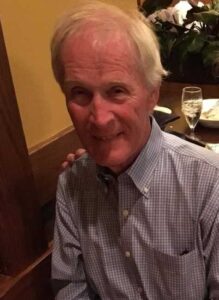 Brian Bennett, a 6 year member of our business community, shares his past business milestones and how OffiCenters is helping him downsize and close his business. Keep
reading to learn more!
Every business has a story, tell us yours.
A H Bennett Company is now in shut down mode. After 80 years in the building material distribution business, we sold the company several years ago. Closing a business with that much history is not easy so I moved into Union Plaza to consolidate the business records and wait for a sufficient time so they could all be destroyed.
You were chosen as this month's Milestone Client. Tell us about your Milestone achievements.
Our milestone event was in 1980 when we decided that expansion was necessary to survive and prosper and we opened our first branch location in St. Cloud.
No one likes to brag about their business, but if you HAD TO . . .
The construction material supply business is very specialized; ours segment was commercial roofing materials which we distributed through the 4 state market. We were the first to bring computerized estimating and rooftop delivery to the market.
We learn from our mistakes, especially in business. Give us some words of wisdom.
In the last century, coal miners used canaries in the mines to warn them of impending disasters due to oxygen shortage. Most businesses have warning signs that something is wrong; they are not always obvious, but when they occur, they should not be ignored. Be prepared to take action.
Share the best advice you ever received.
When you have to go to the bank be prepared with all the information that they will require and make sure you borrow all that you will need. It is very difficult to return later and have to request more money.
Describe your perfect day off.
Playing golf with friends and then a quiet dinner with my wife.
What might someone be surprised to know about you?
Although I wear boots, I am not a cowboy and don't own a horse.
Together we are stronger. Tell us something you like about being our client.
I spend the majority of my time away from my office and I really appreciate the support that I receive from the OffiCenters staff. While much of my mail is junk, the relevant things are recognized and always forwarded to me.
If you could work anywhere under the sun, where would you choose?
When I chose to move my office it will be to a warmer climate that has a much more business friendly atmosphere. 😊
How can people CONNECT with you?
Since I am rarely at work, the place to connect with me is on a golf course.