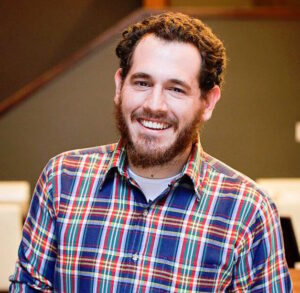 Giuseppe Marrari, Electrical Engineer with Optimas Manufacturing Solutions, is specialized in delivering high quality solutions from design to final production and beyond. To learn more about Giuseppe, continue reading below!
You were chosen as this month's Innovator Client. What does being an Innovator mean to you?
Being an innovator means taking my customer's needs and delivering a solution tailored to it. We are presented an engine with constraints, and fit our starter system into it. Competitors take something off the shelf and tell the customer to make it work, leading to compromises.
No one likes to brag about their business, but if you HAD TO . . .
Our quality and delivery scores are world class. In fact, when scored against other OEM suppliers, we are consistently ranked among the top five suppliers to a company. We add value, and provide a level of service only a local business can give.
We learn from our mistakes, especially in business. Give us some words of wisdom.
It sounds redundant, but be an active participant in the customer's needs. Make it easy for the customer to approach you, and be part of their team while keeping it professional. When problems come up, they'd rather phone a friend.
Share the best advice you ever received.
Always be honest, period. As much as the truth will sting, it will wear off more quickly than a long drawn out lie.
Describe your perfect day off.
Gardening or a long bike ride with no destination.
What might someone be surprised to know about you?
I collect and restore vintage stereos in my spare time.
Together we are stronger. Tell us something you like about being our client.
The personal touch. I am known when I walk into the office, and it feels nice.
If you could work anywhere under the sun, where would you choose?
A beach in southern Italy.
How can people CONNECT with you?
Optimas Powersports on Instagram and Facebook!