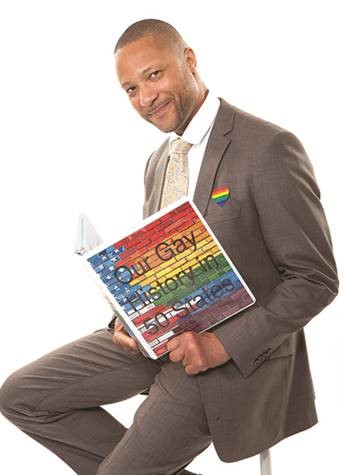 Union Plaza member Zaylore Stout, Esq. was recently named 2019 Foreword INDIES Book of the Year Awards Finalist for Our Gay History in Fifty States, an educational book that tells the story of queer American history, state by state. The stories celebrate significant people, places, and events, and highlight struggles, successes, and contributions of the LGBTQIA+ community, creating a history to be passed on to future generations. The story line covers issues such as the evolution of Gay Pride and marriage equality, along with topics such as freedom, oppression, celebration, sadness, responsibility, hiding, protesting, love and happiness, and most of all, being true to one's self no matter the cost.
With over 1,500 copies sold in the first 4 months, this book has now been approved for teaching LGBTQ+ history in schools through the State of Illinois and has had 650 copies purchased by corporations and donated to youth-focused LGBTQ+ nonprofits. 
Winners in each genre—along with Editor's Choice Prize winners and Foreword's INDIE Publisher of the Year—will be announced June 17, 2020. Congratulations Zaylore, and good luck!