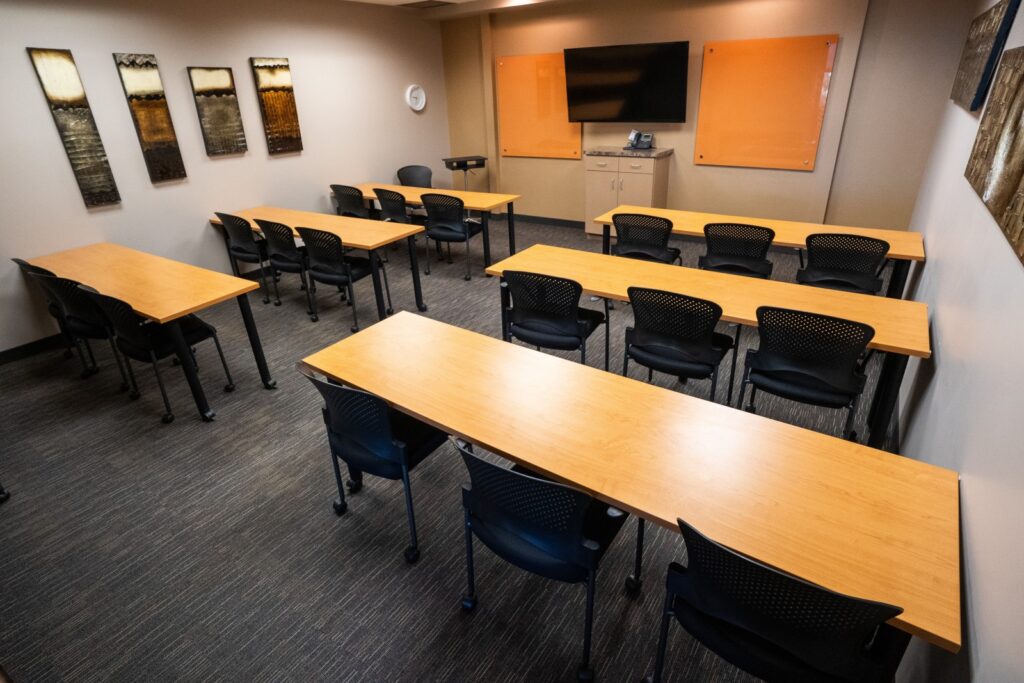 We offer everything from a furnished single person office on demand to conference rooms for large groups. Rooms vary from traditional set ups to complete collaborative spaces. And everything is billed in 30-minute increments. That's right! Our minimum time is 30 minutes, unheard of in this market!
OffiCenters provides a creative work environment where you can enjoy quiet productive time away from the home atmosphere. You can choose to schedule one afternoon weekly in a private space where you can get down to business. Meet your clients in a professional private workspace instead of trying to maneuver a table at a local coffee shop. You do what you do best and let us take care of the rest.
If you need to conduct meetings via phone or videoconferencing, we have competitive pricing for any web-based meeting, training sessions or planned conference calls. 
All reservations can be done through a mobile or member portal;. Or let one of our Office Service Specialists help you book your space. We can help with all of the details including catering, production materials or invitations.
Not having to deal with administrative or technology issues means I have more time to meet with clients. Working with OffiCenters was a great decision for my business!

- Robert Baar, College Planning Team